Hello everyone, today's recipe is for this delicious and healthy Fresh Veggie Orzo Pasta Salad. I got big bag of orzo the other week so expect a few new recipes as I experiment with it. This recipe is perfect as a light lunch - it is also a good option to prep ahead if you are short on time. I've also served this as a side dish along with either some grilled chicken or salmon.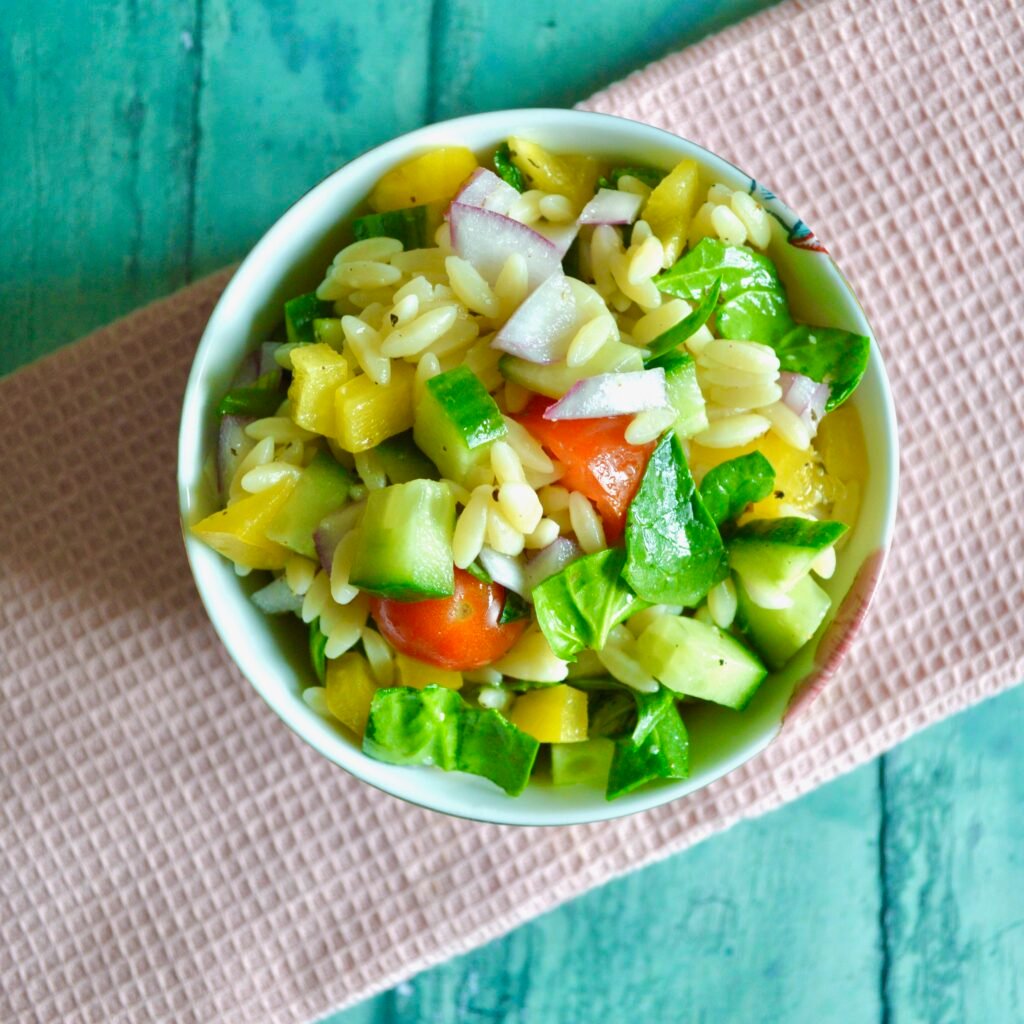 Other Light Bites
If you liked the sound of Fresh Veggie Orzo Pasta Salad then you might like to try one of my other light bite ideas:
I'll continue to add new recipes to the light bites section. I have a draft post sitting for a Pulled Pork Quesadilla and a Green Thai Noodle Bowl.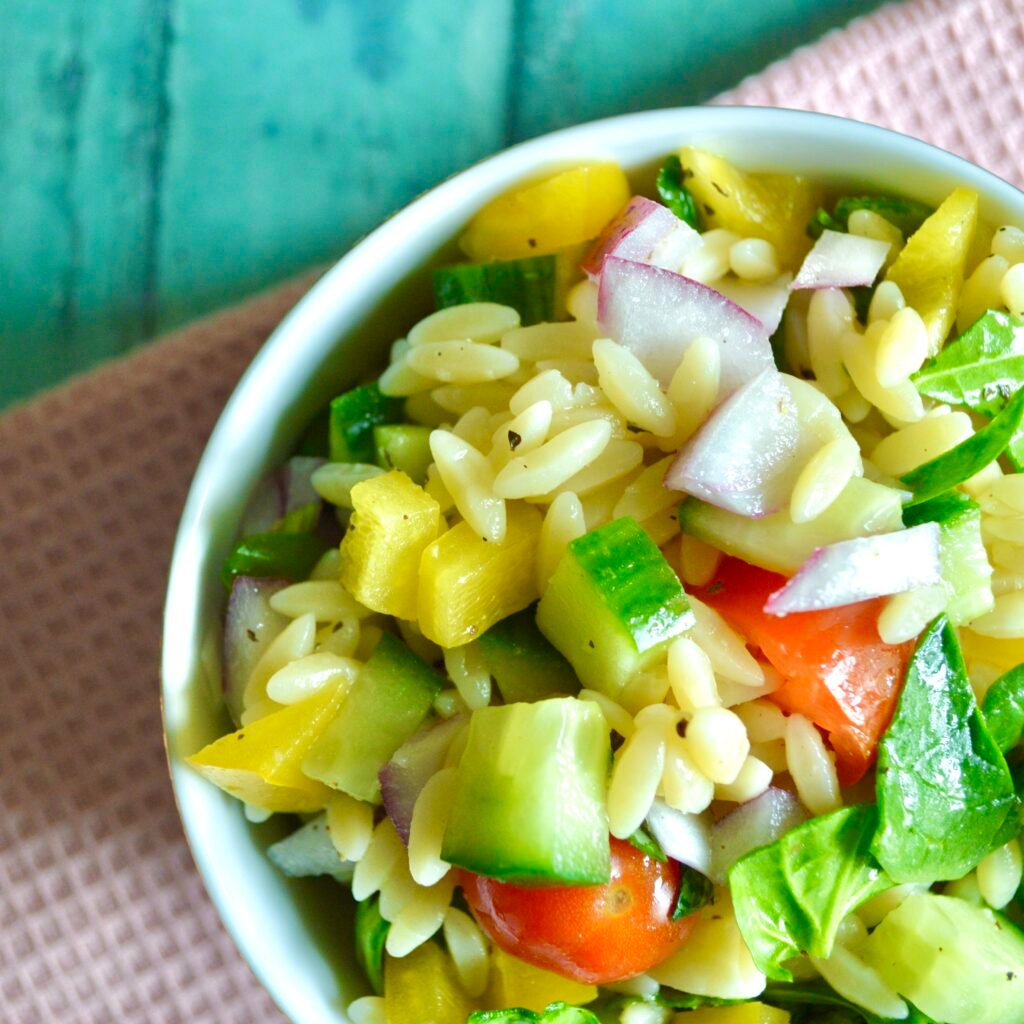 Free From Alternatives
You can easily make a gluten free version of this recipe by substituting the orzo for rice. Making it a great option if you have family members who require a special diet. If you are after more recipes which fully accommodate a free from diet then check out my sister website Free From Favourites: https://www.freefromfavourites.com/.
Enjoy!
Fiona