Hello everyone, my latest recipe is for this delicious Spiced Red Lentil Soup. Packed full of healthy ingredients like spinach, carrots, tomatoes, onions and red lentils.
I've made sure this recipe is super tasty with the addition of chilli, garlic and garam masala. A little bit of coconut milk balances the spices and makes the soup perfectly creamy.
Other Light Bites
If you enjoyed this Spiced Red Lentil Soup recipe, you might want to try out my other soup ideas.
If you aren't a big fan of soup then try out my salad and sandwich recipes all saved in the Light Bites section of my website. You can view them all by clicking here –> Light Bites.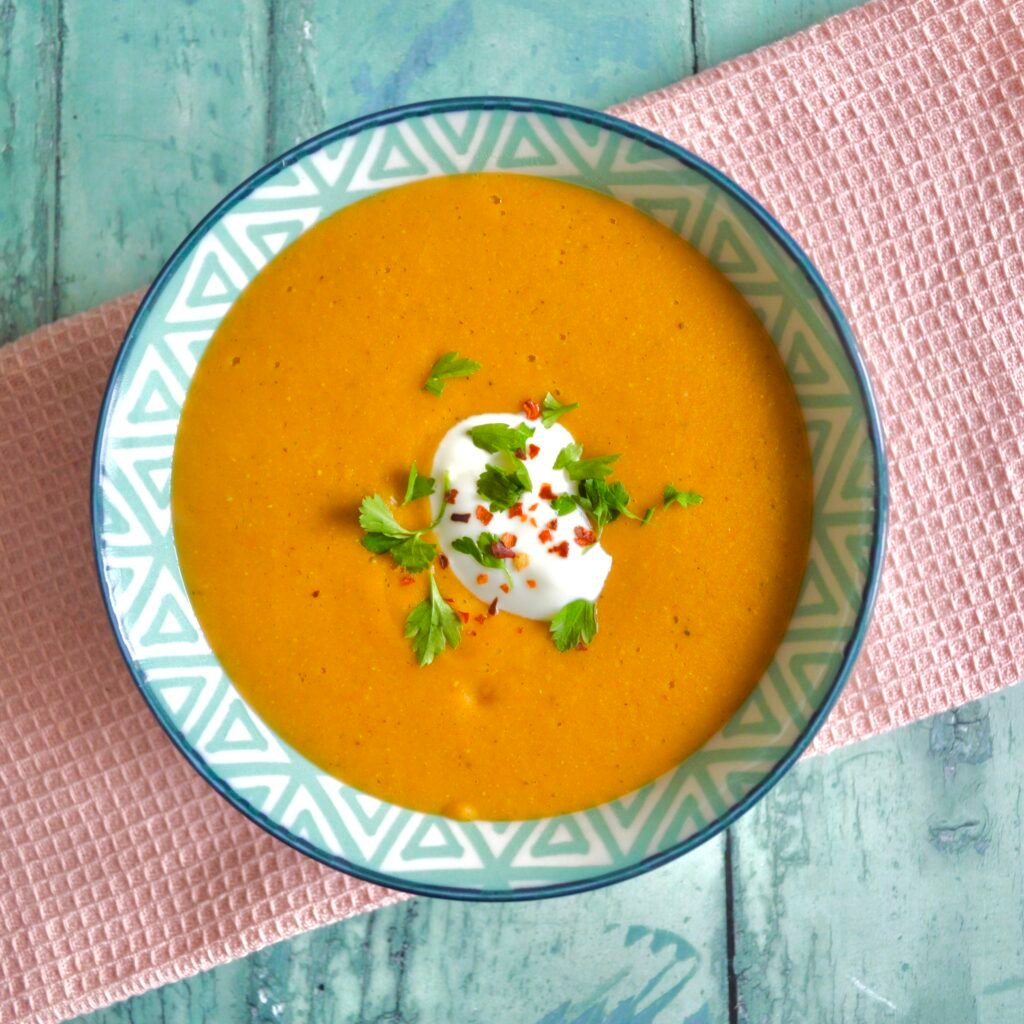 Free From Alternatives
This recipe is naturally gluten and dairy free. Making it a great option if you have family members who require a special diet. If you are after more recipes which fully accommodate a free from diet then check out my sister website Free From Favourites: https://www.freefromfavourites.com/.
Enjoy!
Fiona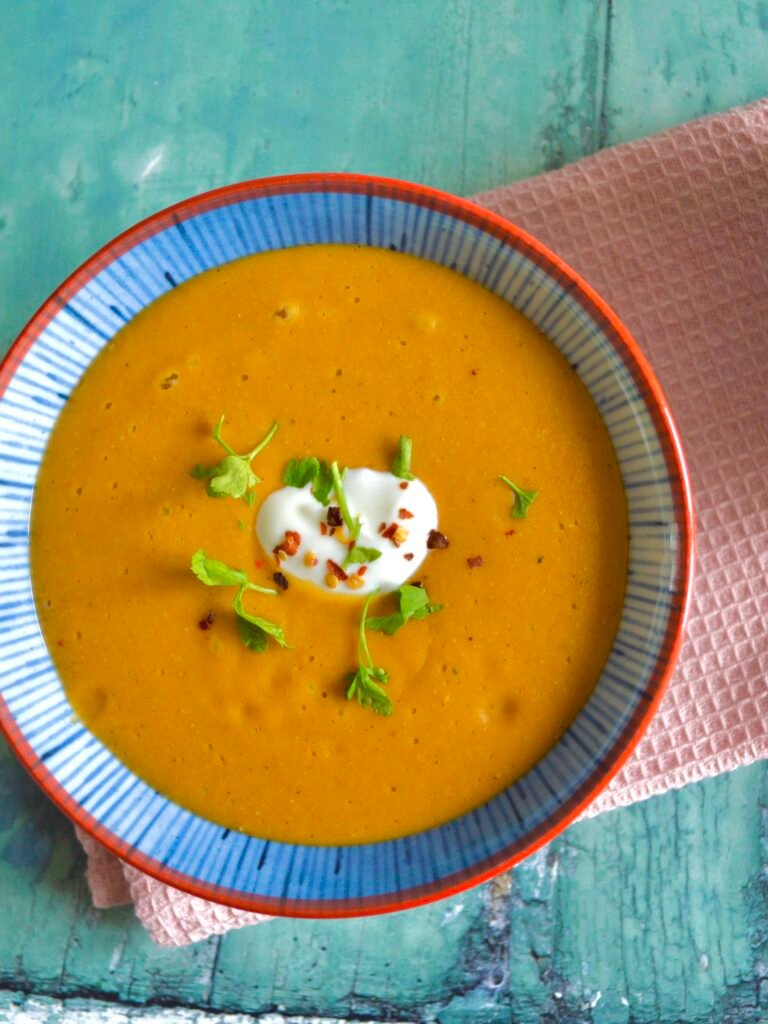 Spiced Red Lentil Soup
Description
Try out this healthy recipe for Spiced Red Lentil Soup packed full of spices, onion, carrot, lentils and spinach.
Instructions
Place the olive oil in a large pan over a medium heat

Add in the onion, carrot, garlic cloves, garam masala and chilli powder

Saute for 5 minutes then stir in the red lentils

Pour in the chopped tomatoes, coconut milk and vegetable stock

Bring to the boil and simmer for 20 minutes or until the lentils are tender

Add in the spinach and season to taste

Blend until smooth, you can add a little extra water if your soup is too thick
lentils, soup,