Hello everyone, in honour of pancake day I'm sharing my Healthy Banana Cinnamon Pancakes recipe. They couldn't be simpler to make – just add all the ingredients into a blender and then cook for a couple of minutes. I served mine with some Greek yoghurt and fresh berries.
Other Breakfast Ideas
Breakfast is my favourite meal of the day and I'm sure I'll end up sharing a tonne of recipes. If you like the sound of these Healthy Banana Cinnamon Pancakes you might like to try out one of my other ideas.
Free From Alternatives
You can easily make this recipe gluten and dairy free. Just substitute the oats with certified gluten free oats and the milk for soya or almond milk. This makes it a great option if you have family members who require a special diet. If you are after more recipes which fully accommodate a free from diet then check out my sister website Free From Favourites: https://www.freefromfavourites.com/.
Enjoy!
Fiona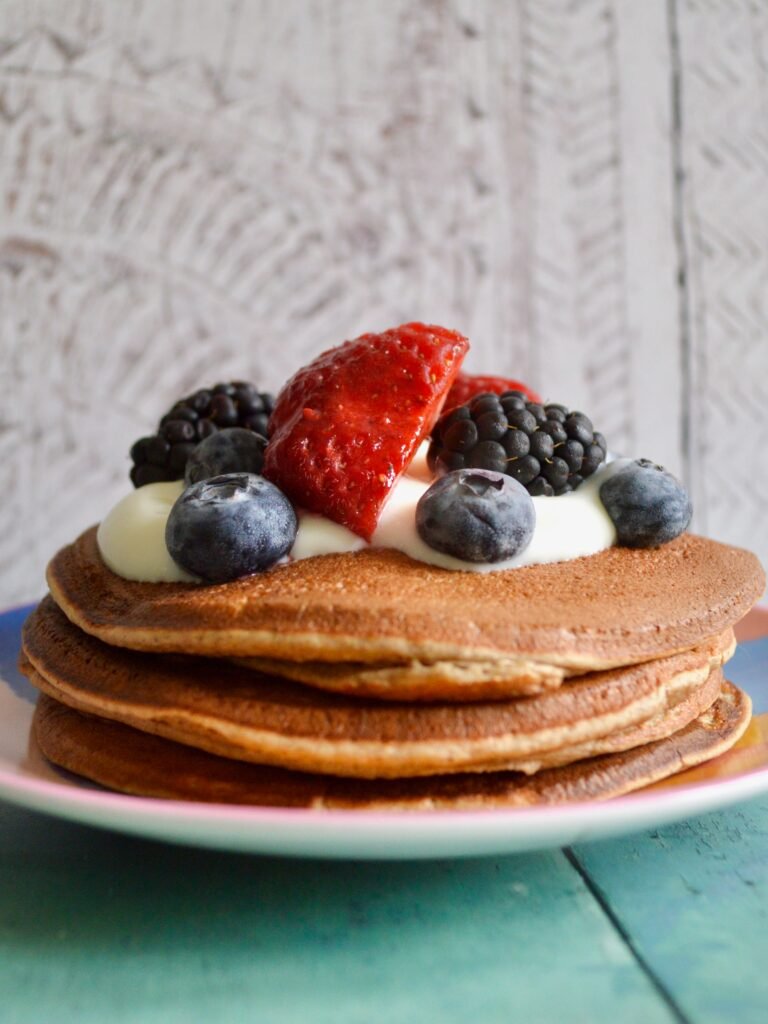 Healthy Banana Cinnamon Pancakes
Description
Don't miss out on pancake day this Tuesday. Try out my delicious recipe for Healthy Banana Cinnamon Pancakes.
Instructions
Place all the ingredients into a blender and blitz until smooth

Grease a shallow pan with coconut oil and place over a medium heat

Add a couple of tablespoons of the pancake mix into the pan and cook for a couple of minutes on each side

Repeat until you have used all the mixture - I got 8 pancakes

Serve with some Greek yoghurt and fresh berries
pancakes,