Hello everyone, I'm sharing my first dessert recipe for this delicious Banoffee Pie. It is one of my favourite desserts. What can beat crispy biscuit topped with banana, caramel and whipped cream. I make my caramel using the traditional method of simmering a can of condensed milk. I find it works every time and makes a rich caramel without having to add in extra brown sugar and butter.
If you are short on time or don't feel confident making your own caramel then you can always buy a tin of caramel. If you don't have a rectangular flan tin like I've used you can swap it with a 6″ round cake tin.
I wish I had a big slice of this to eat just now! I had my COVID vaccine yesterday and while I'm very grateful to have got it I am feeling a bit under the weather. I'm taking it easy today by writing up all the recipes I have sitting as draft.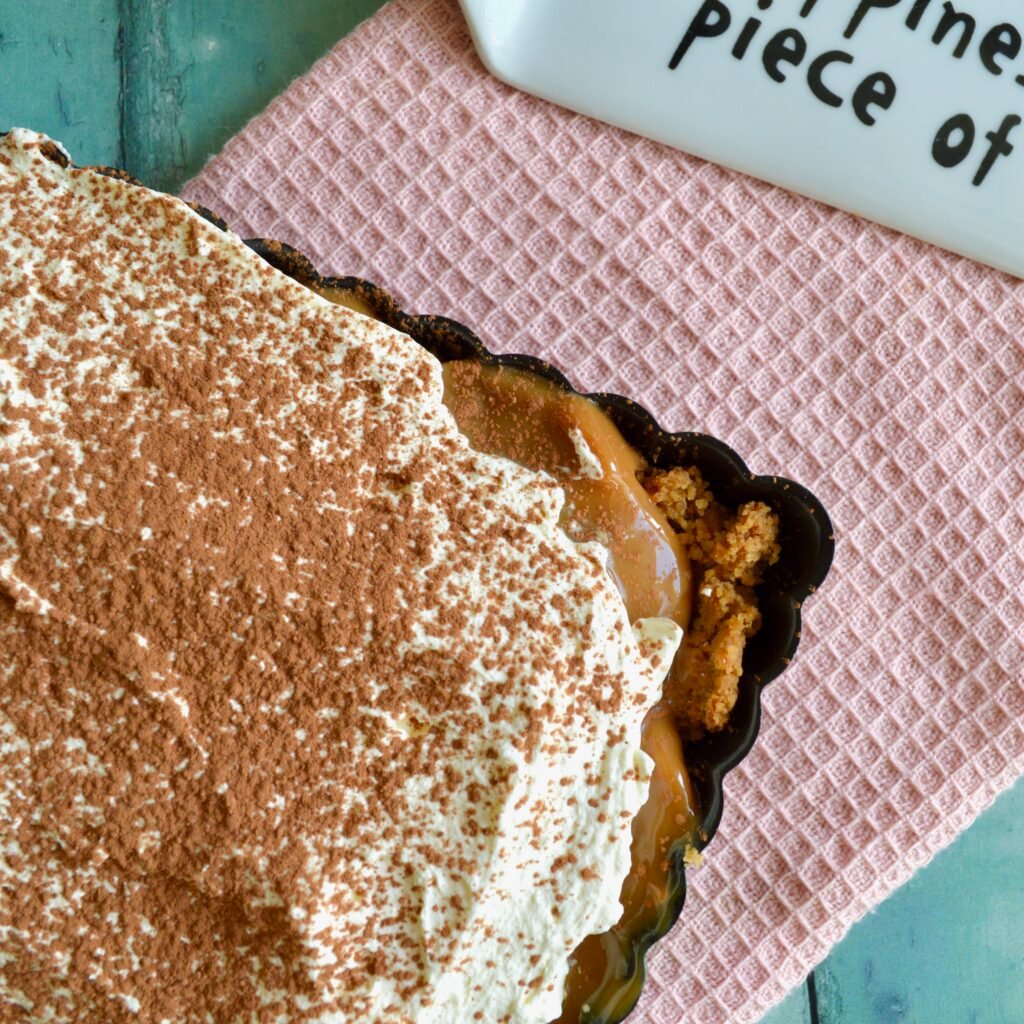 Other Baking Projects
If you like the sound of this Banoffee Pie recipe then you might want to try out one of my other baking projects:
Free From Alternatives
Finally, if you have a friend or family member on a special diet they don't have to miss out. If you want to make them a cake dessert try out one of my simple free from baking recipes by clicking here: https://www.freefromfavourites.com/cakes-cookies/.
Enjoy!
Fiona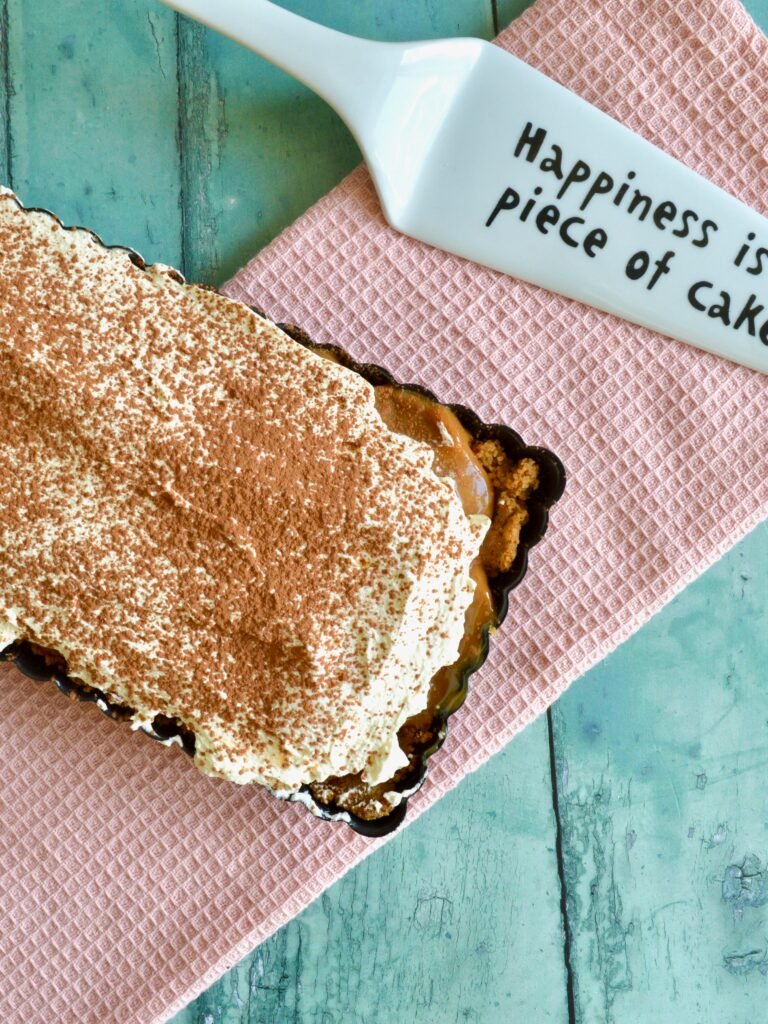 Banoffee Pie
Description
An easy recipe for this traditional dessert of Banoffee Pie. Biscuit layered with banana, caramel and whipped cream.
For the base:
For the filling:
Instructions
Preheat the oven to 180 oC and grease an 11cm by 5cm rectangle flan tin

Mix together the crushed digestive biscuits and melted butter

Press firmly into the flan tin and bake in the oven for 10 minutes

Remove the label from the condensed milk and place in a large pan.

Fill the pan with boiling water until the can is completely submerged

Place on a low heat and simmer for two hours

Carefully remove the can and allow to cool to room temperature before opening

Slice the banana and place in the base of the pie dish

Whip the cream and then spoon on top of the caramel

Top with a dusting of cocoa powder and keep in the fridge until ready to serve
dessert