Hello everyone, welcome to my latest recipe for is for these delicious Easy Cinnamon Swirl Pastries. I am such a cinnamon addict – I just want anything that is flavoured or smells like cinnamon. These pastries with a cinnamon swirl are right up my street.
I don't know about you but although we are all in lockdown I seem to be really short on time. If you are the same and looking for something quick and easy to bake then try out this recipe.
Other Baking Recipes
If this Easy Cinnamon Swirl Pastries recipe has inspired you to get into the kitchen then you might want to try out one of my other recipes:
Free From Alternatives
You can make a gluten free version of this recipe. Just look in your local supermarket for a gluten free puff pastry sheet.
Looking for more specialist free from recipes? Then over to my sister site, Free From Favourites, which has over 1,000 recipes. You can visit the website by clicking here: https://www.freefromfavourites.com/.
Enjoy!
Fx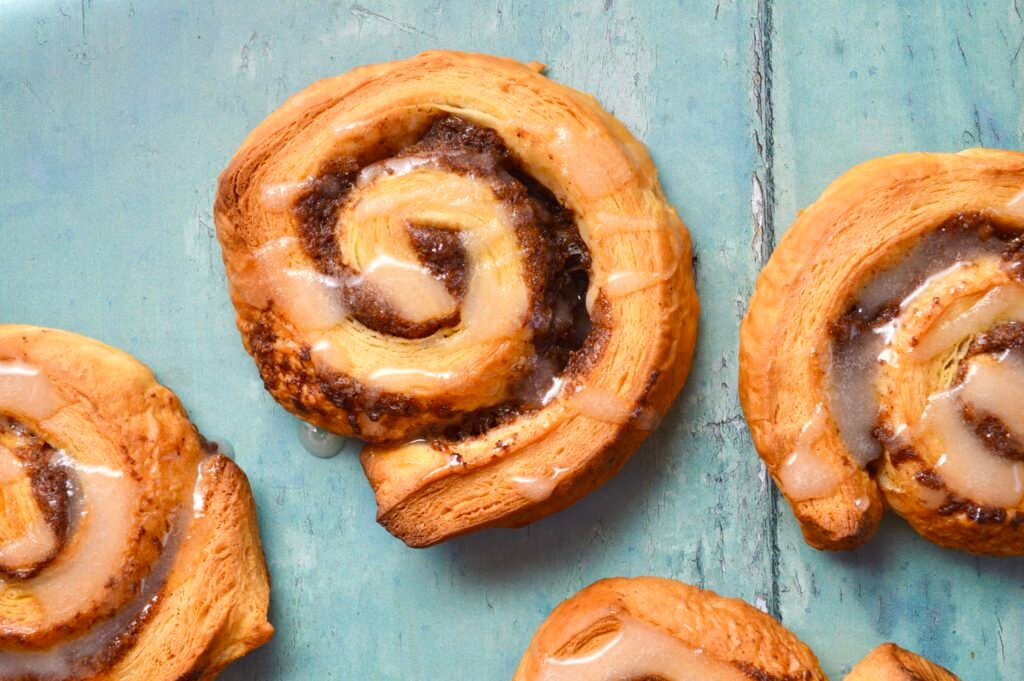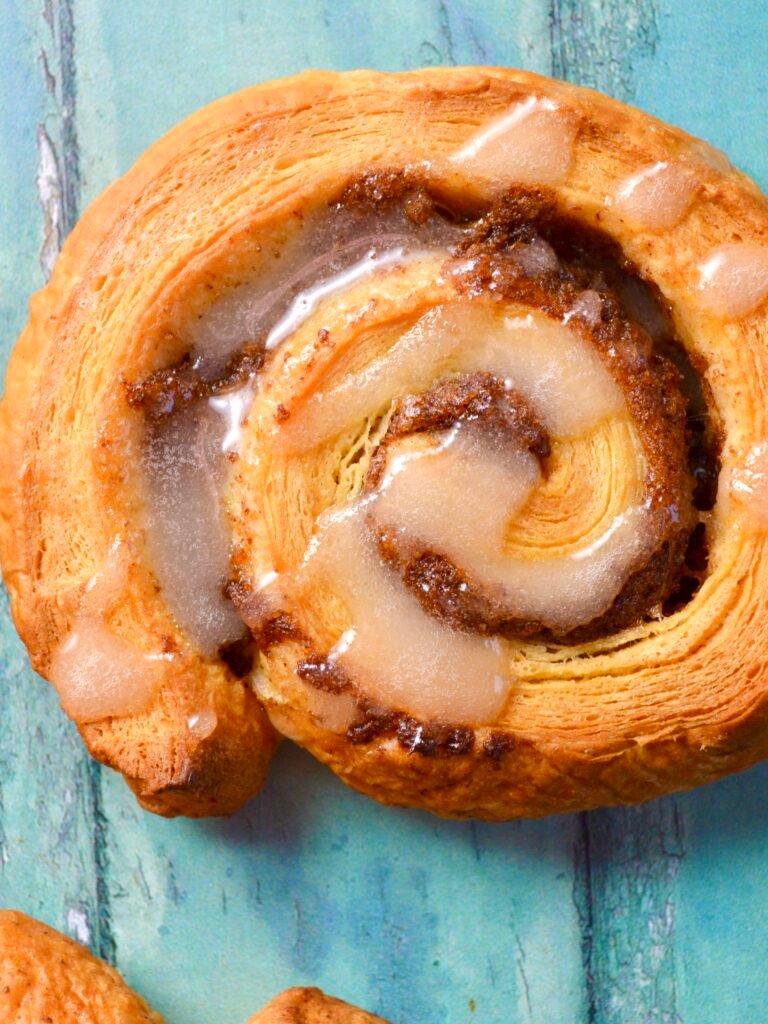 Easy Cinnamon Swirl Pastries
Description
Looking for a new baking project or brunch recipe? Try out this delicious recipe for Easy Cinnamon Swirl Pastries.
Instructions
Preheat the oven to 180 oC

Roll out the pastry sheet on a lightly floured surface

Whisk together the brown sugar, ground cinnamon and butter

Spread over the pastry sheet

Roll out tightly starting at the shorter end

Cut into 6 slices and place on a baking sheet

Brush with the beaten egg nd bake for 18 minutes or until golden

Mix together the icing sugar and water and drizzle over the pastries before serving
pastries,