Hello everyone, my latest recipe is for these delicious Paella Stuffed Peppers. I made a quick paella, stuffed the peppers and topped with a little cheddar cheese before baking. You can make alternative version of this recipe by adding in some chorizo or chicken into the paella rice.
I also make a breakfast version of this recipe with bacon, tomatoes and a baked egg. Next time I make it I'll take a photograph and write up the recipe.
Other Light Bites
If you liked the sound of this recipe then you might like to try one of my other light bite ideas:
I'll continue to add new recipes to the light bites section. I have a draft post sitting for a Veggie Orzo Pasta Salad and a Green Thai Noodle Bowl.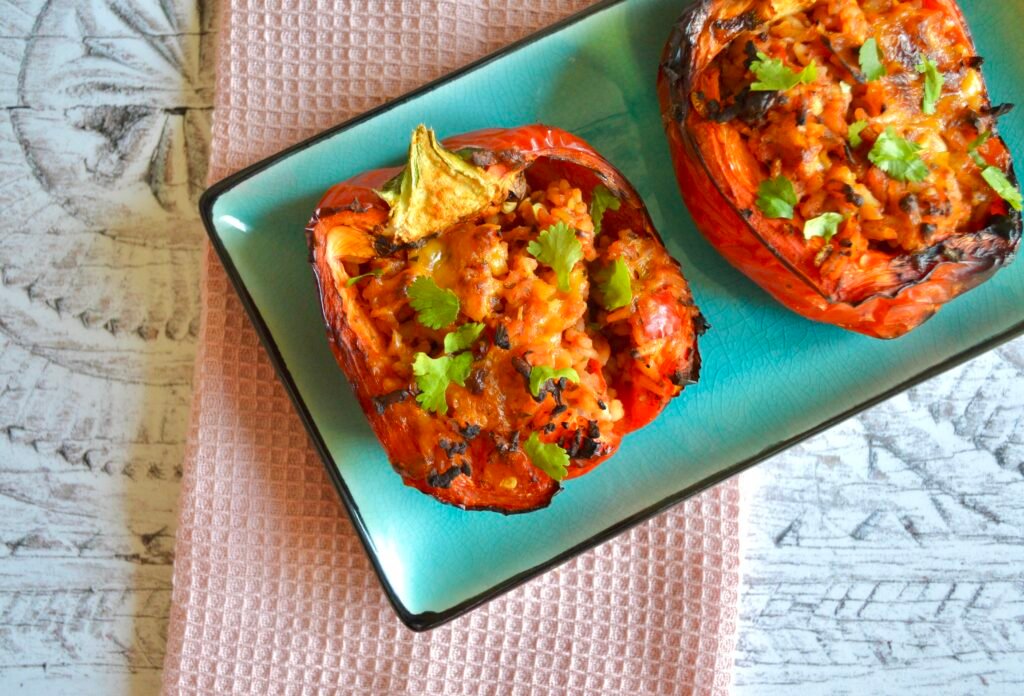 Free From Alternatives
This recipe is naturally gluten free. You can easily make it dairy free by using a vegan cheese or omitting it altogether.
If you are after more recipes which fully accommodate a free from diet then check out my sister website Free From Favourites: https://www.freefromfavourites.com/.
Enjoy!
Fiona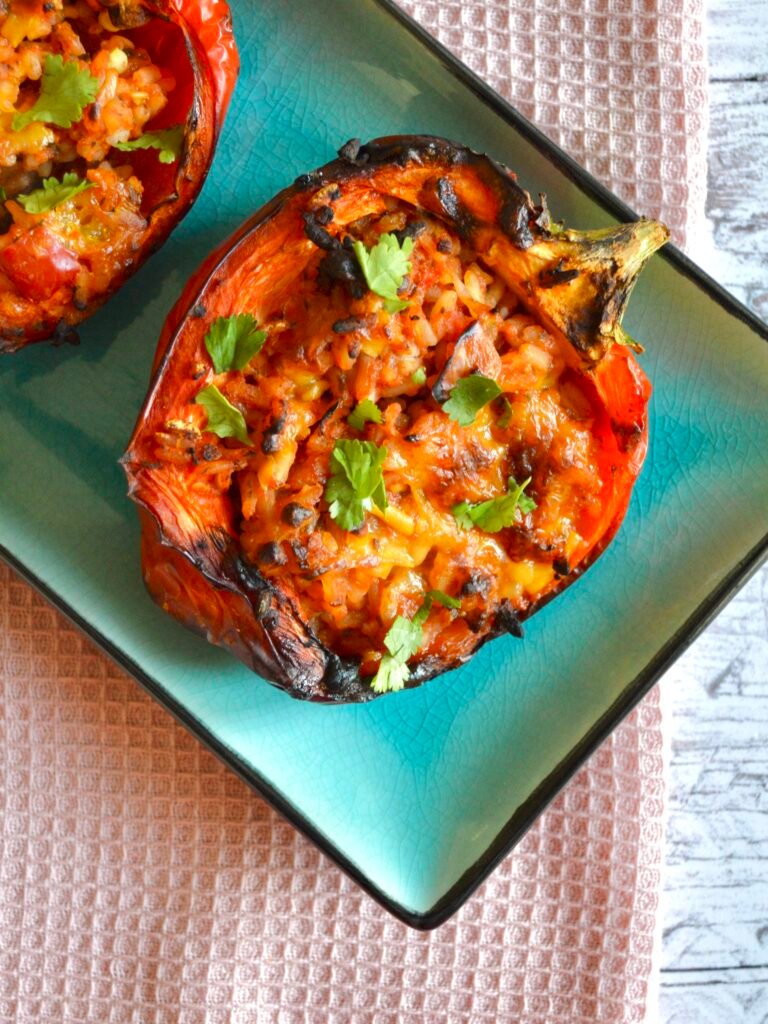 Paella Stuffed Peppers
Description
Looking for some inspiration for lunch? Try out my easy recipe for vegetarian Paella Stuffed Peppers which is packed with flavour.
Instructions
Preheat the oven to 180 oC

Add the oil to a shallow pan over a medium heat.  Saute the onion and garlic for a couple of minutes.  Add in the paprika, tomato, bay leaf, thyme and seasoning.

Stir in the paella rice and vegetable stock.  Cook on high for 5 minutes.  Turn down to a simmer and cook for 10 minutes.

Cut the peppers in half and fill with the paella.  Place on a baking sheet and top with the cheese.

Bake for 20 minutes
vegetarian