Hello everyone, welcome to my latest baking recipe for these fun M&M Cookies. These cookies are perfect to bake if you are after a quick recipe that you can prepare in advance. This specific recipe doesn't need any resting or chilling time. You can also swap the M&Ms for your favourite confectionary – I posted a previous recipe where I made Kit Kat Cookies.
The warm weather, in Scotland, is supposed to continue into the weekend. I'm hoping to get the family together for a BBQ in the back garden. If I make any interesting recipes for that I'll make sure to take a photograph and upload to the site.
Other Recipes
If this recipe for M&M cookies inspired you to get into the kitchen and make some exciting food then try out one of my other recipes: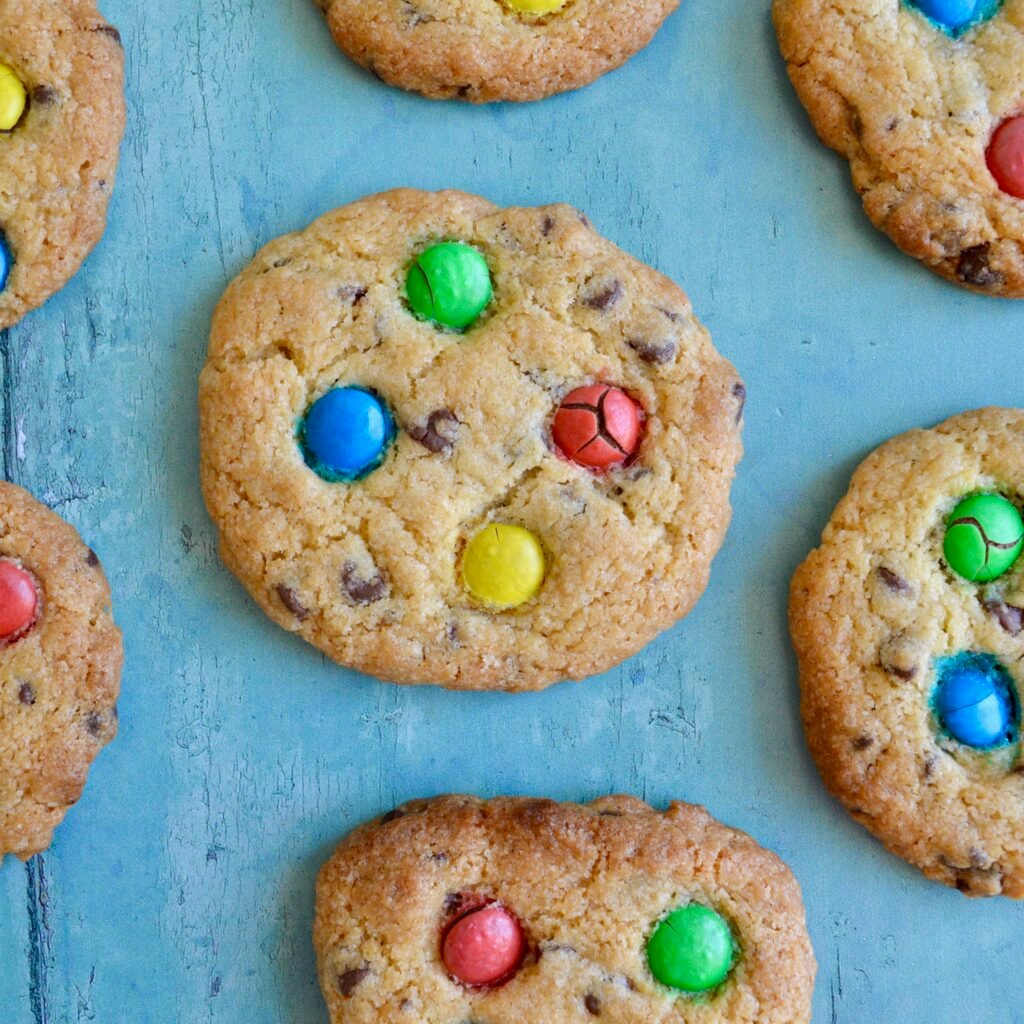 This recipe is obviously not suitable with food allergies to dairy and gluten. Don't worry if you want to make free from cookies you can try my recipe for https://www.freefromfavourites.com/gluten-and-dairy-free-marshmallow-chocolate-chip-cookies/
If you are after more recipes which fully accommodate a free from diet then check out my sister website Free From Favourites: https://www.freefromfavourites.com/.
Enjoy!
Fx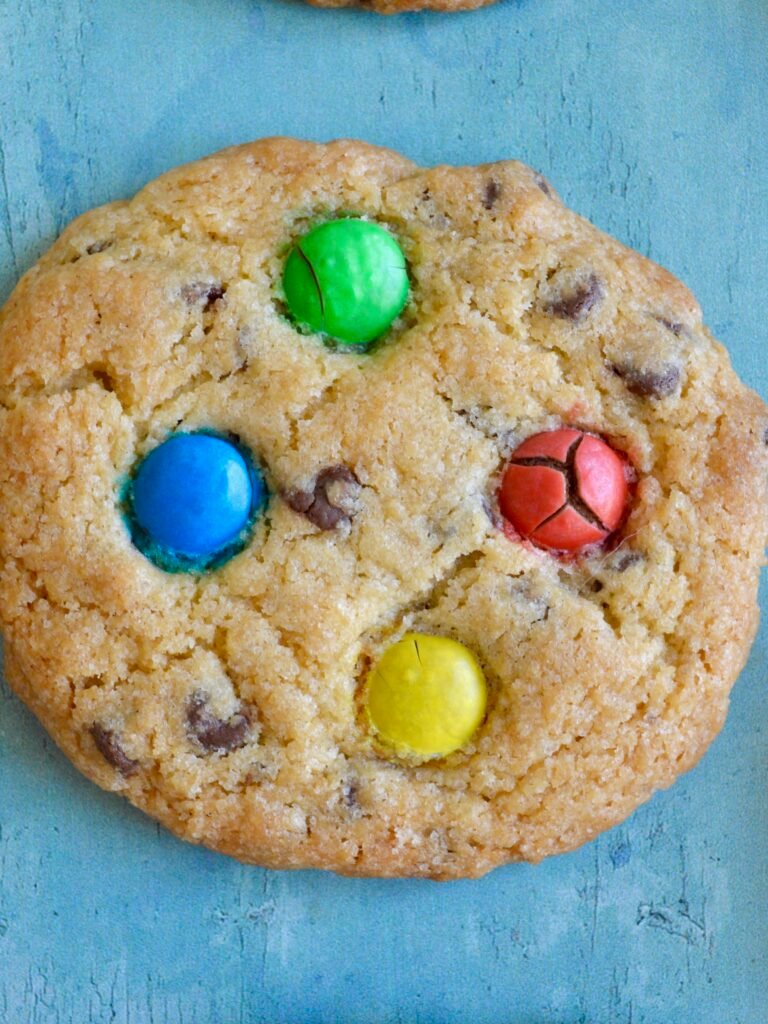 M&M Cookies
Instructions
Preheat the oven to 180 oC and line two baking sheets with parchment paper

Cream together the butter, caster sugar and brown sugar until light and fluffy.  Mix in the flour and egg.

Divide the mixture into 12 balls of cookie dough, place 6 cookies on each tray and flatten slightly

Bake for 12 minutes and remove from the oven.  Leave on the baking tray to cool for 10 minutes and then move to a rack to cool completely before serving.
cookies