Hello everyone, I've been back in the kitchen baking some Kit Kat Cookies. Not sure why but I seem to have a load of baking ideas that are centred around chocolate bars! Maybe it is to do with all the Easter chocolate that is in the house at the moment.
The trick to getting the perfect little chunks of Kit Kat on top of the cookies is to add them in immediately after baking. Stir half the Kit Kats through the cookies but leave some back for topping. When the cookies come out of the oven they are still soft in the middle and you can gently push in a topping like the Kit Kat chunks.
Other Baking Projects
I'm enjoying added in new baking projects to my website. If you enjoyed this recipe for Kit Kat Cookies then try out one of my other fun baking ideas: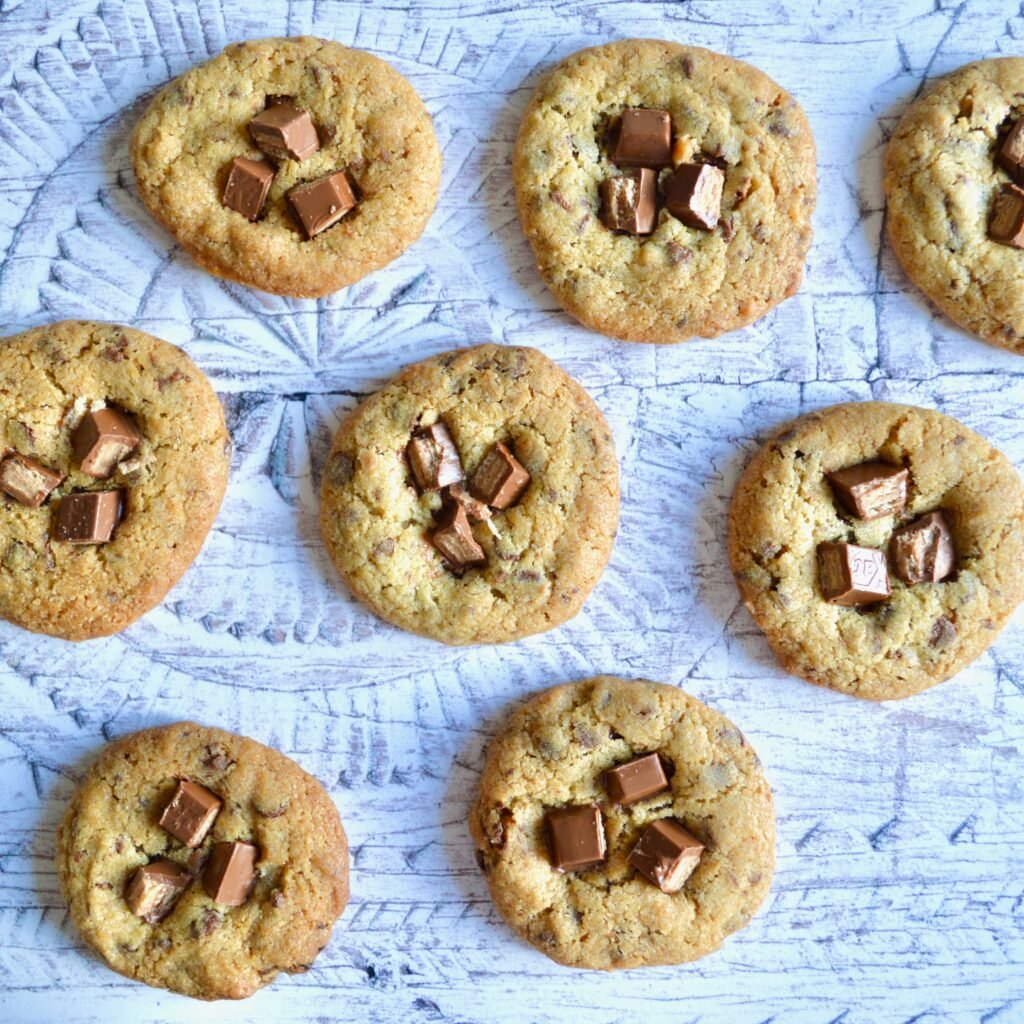 Free From Alternatives
if you have a friend or family member on a special diet they don't have to miss out. If you want to make them cookies or a cake try out one of my simple free from baking recipes by clicking here: https://www.freefromfavourites.com/cakes-cookies/.
Enjoy!
Fiona
Kit Kat Cookies
Description
Try making some delicious Kit Kat Cookies. Soft and chewy vanilla cookies with crispy chunks of Kit Kat swirled through.
Instructions
Preheat the oven to 180 oC and line two baking sheets with parchment paper

Cream together the butter, caster sugar and brown sugar until light and fluffy

Cut 36 small chunks of Kit Kat and set them aside to top your cookies, finely chop up the rest of the Kit Kat bars and stir into the cookie dough

Divide the mixture into 12 balls of cookie dough, place 6 cookies on each tray and flatten slightly

Bake for 12 minutes, remove from the oven and while the cookies are still soft gently press three pieces of the Kit Kat into each cookie

Leave on the baking tray to cool for 10 minutes and then move to a rack to cool completely before serving
cookies