Hello everyone, I thought I would share the Chocolate Peanut Traybake I made for my sister's birthday. Chocolate and peanut butter is a favourite combination when I'm baking. I wanted to make a cake based round M&Ms but nothing that was too much as my sister doesn't have as big a sweet tooth as me. I decided to keep it as a traybake one layer cake and just frost the top of the cake. The bright colours of the M&Ms made this a fun birthday cake to share with the family.
Other Baking Projects
If you like the sound of this Chocolate Peanut Traybake recipe then you might want to try out one of my other baking projects: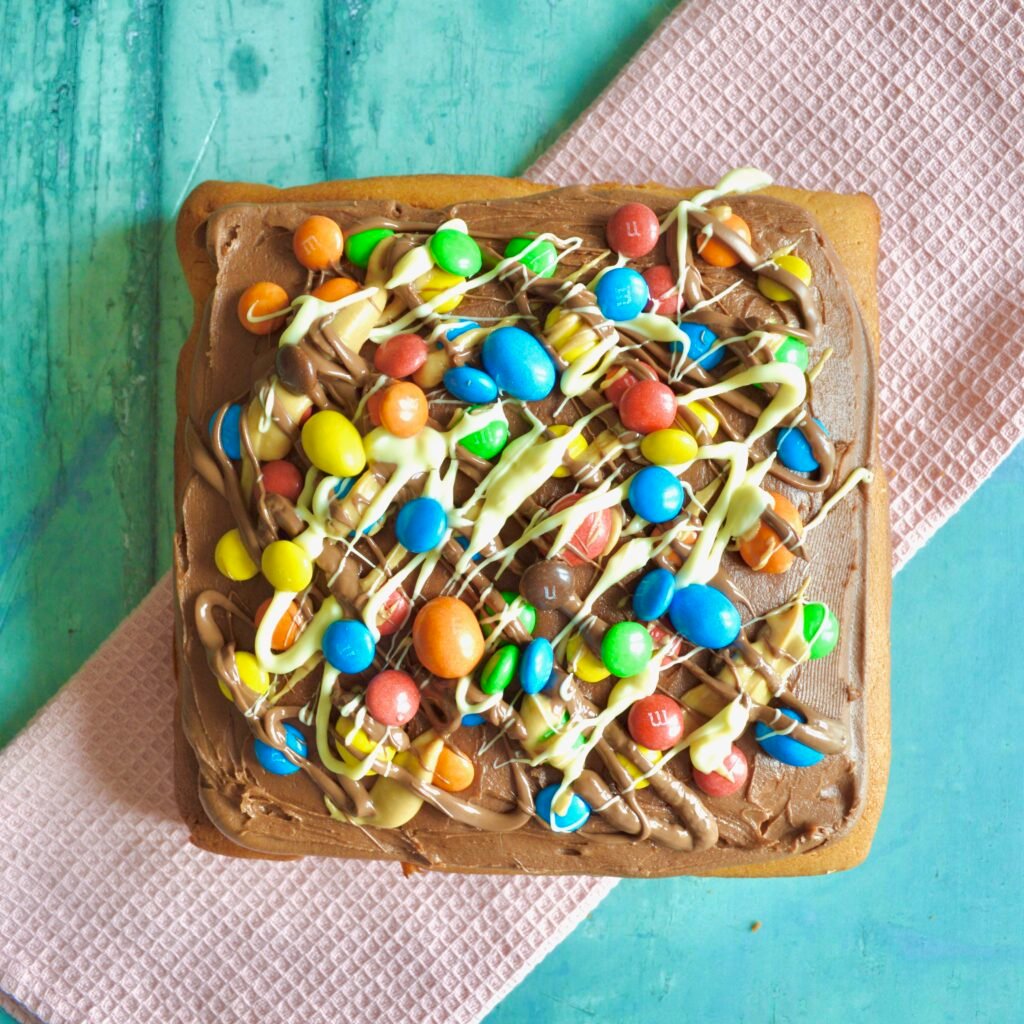 Free From Alternatives
Finally, if you have a friend or family member on a special diet they don't have to miss out. If you want to make them a cake dessert try out one of my simple free from baking recipes by clicking here: https://www.freefromfavourites.com/cakes-cookies/.
Enjoy!
Fiona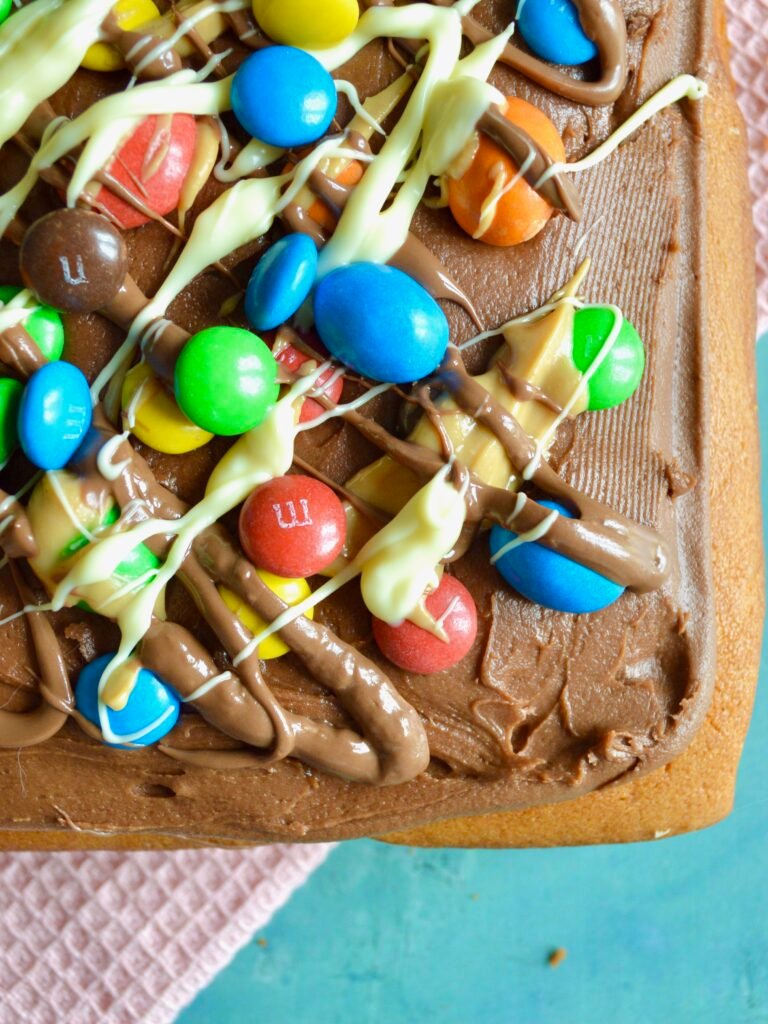 Chocolate Peanut Traybake
Description
Try my simple Chocolate Peanut Traybake recipe with peanut sponge cake and chocolate frosting topped with M&Ms.
For the cake:
For the frosting:
To decorate:
Instructions
Preheat the oven to 160 oC and line a 7" by 7" square cake tin

Whisk together the butter, peanut butter, caster sugar and brown sugar until light and fluffy

Beat in the eggs one at a time and then fold in the flour and milk

Pour into the cake pan and bake for 35 minutes

Remove from the oven and allow to cool completely before frosting

Make the frosting by whisking together the butter, icing sugar and cocoa powder until light and fluffy

Spread on top of the cake and sprinkle on half the peanut and chocolate M&Ms

Drizzle on the melted peanut butter, milk chocolate and white chocolate

Top with the remaining peanut and chocolate M&Ms
traybake