Hello everyone, today I've been making a Cheese and Tomato Pizza. I love making pizza at home but sometimes my circular shape is a bit off. I don't have the professional technique of twirling the dough around to get a perfect circle. This time I decided to go with a large rectangle as it is easier to roll out. You can absolutely shape this recipe into a circular pizza if you prefer the more traditional shape.
I have a couple of other pizza ideas I'll share on the website in the next months. I'm thinking a deep pan stuffed crust recipe and a simple French bread pizza would be fun recipes to share.
Other Dinner Ideas
I'm working on a number of new dinner recipe for the website including a Chicken Meatball Coconut Curry, Haddock Goujons and Slow Cooked Thai Pork. If you like the sound of this Cheese and Tomato Pizza you can check out all my main meal recipes in the Dinner section of my website including: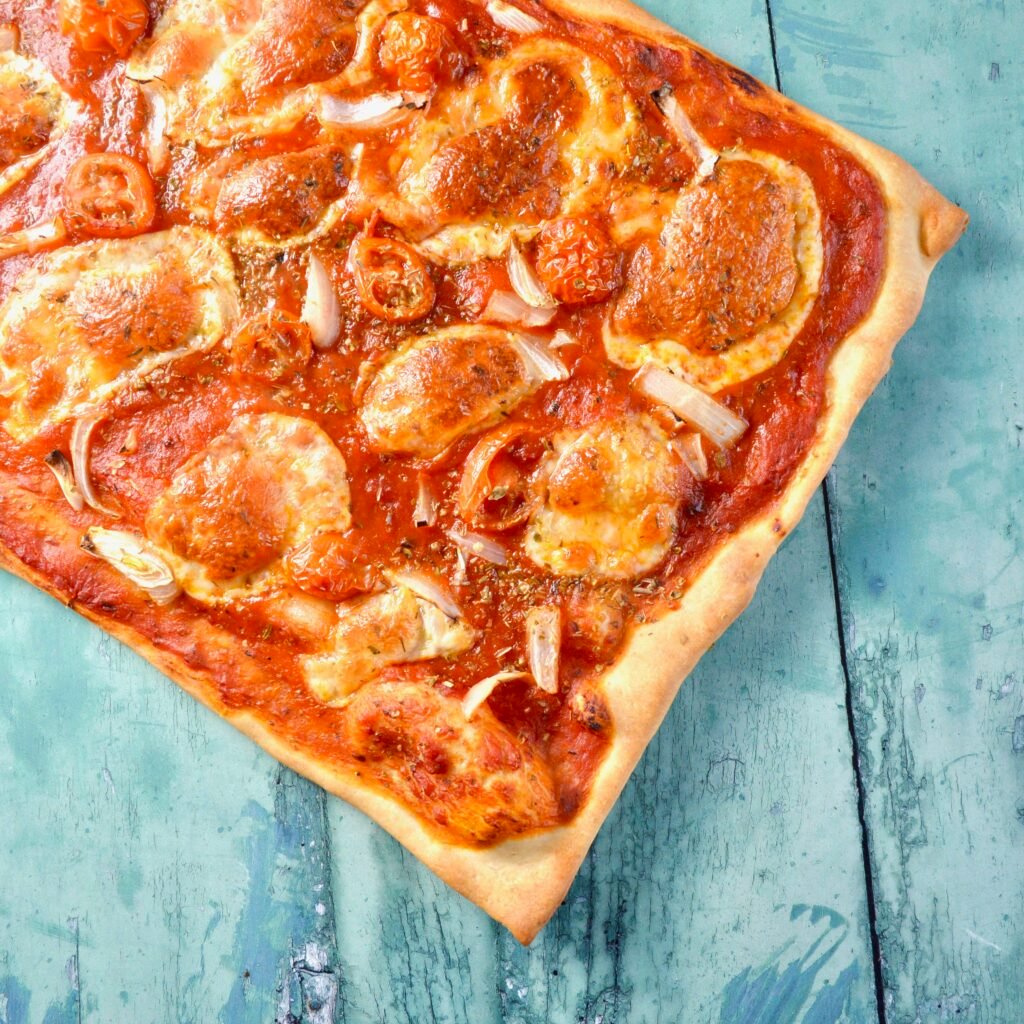 Free From Alternatives
If you want to make a free from pizza or are after other gluten and dairy free recipes then check out my sister website Free From Favourites: https://www.freefromfavourites.com/.
Enjoy!
Fiona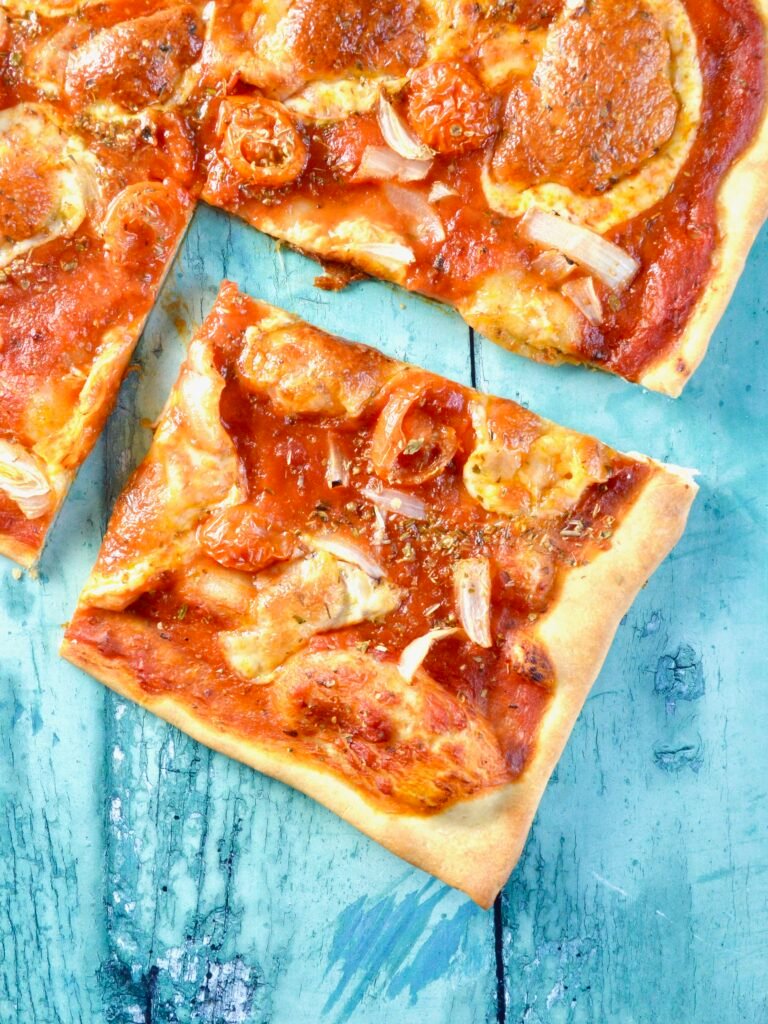 Cheese and Tomato Pizza
Description
Have an Italian night and try making your own pizza at home with my delicious and simple recipe for Cheese and Tomato Pizza
For the pizza base:
For the pizza sauce:
Toppings:
Instructions
Mix the dry ingredients for the pizza dough together in a large mixing bowl

Stir in the olive oil and water and beat with a dough hook on an electric blender for 5 minutes or knead by hand

Cover the bowl with cling film and leave in a warm place for one hour while you make the pizza sauce 

Place all the ingredients for the pizza sauce in a large saucepan and bring to the boil with the lid on

Simmer the sauce for 30 minutes and then remove the lid and cook for another 30 minutes stirring occasionally - the sauce should be thick but still juicy

Remove the dough from the bowl and wrap in the cling film and refrigerate for one hour

Preheat the oven to 200 oC and roll out the pizza dough into a 12 " circle or large rectangle 

Prick the dough with a fork, this stops air bubbles forming in the dough as it cooks and bake in the oven for 8 minutes

Remove from the oven and top with the pizza sauce, if you have any leftover sauce it can easily be frozen

Top with the sliced mozzarella, onion, cherry tomatoes and oregano

Bake in the oven for another 10 minutes or until the toppings are golden
pizza