Hello everyone, I made this Veggie Green Thai Noodle Bowl for lunch the other day in about 10 minutes. Now I work at home all the time I'm always on the hunt for quick and healthy new lunch recipe ideas. This recipe was thrown together using some leftover stir fry vegetables, quick to cook rice noodles in a quick broth made from stock, coconut milk and green Thai curry paste. This would also work well for a main meal if you adde in some pan fried chicken or beef.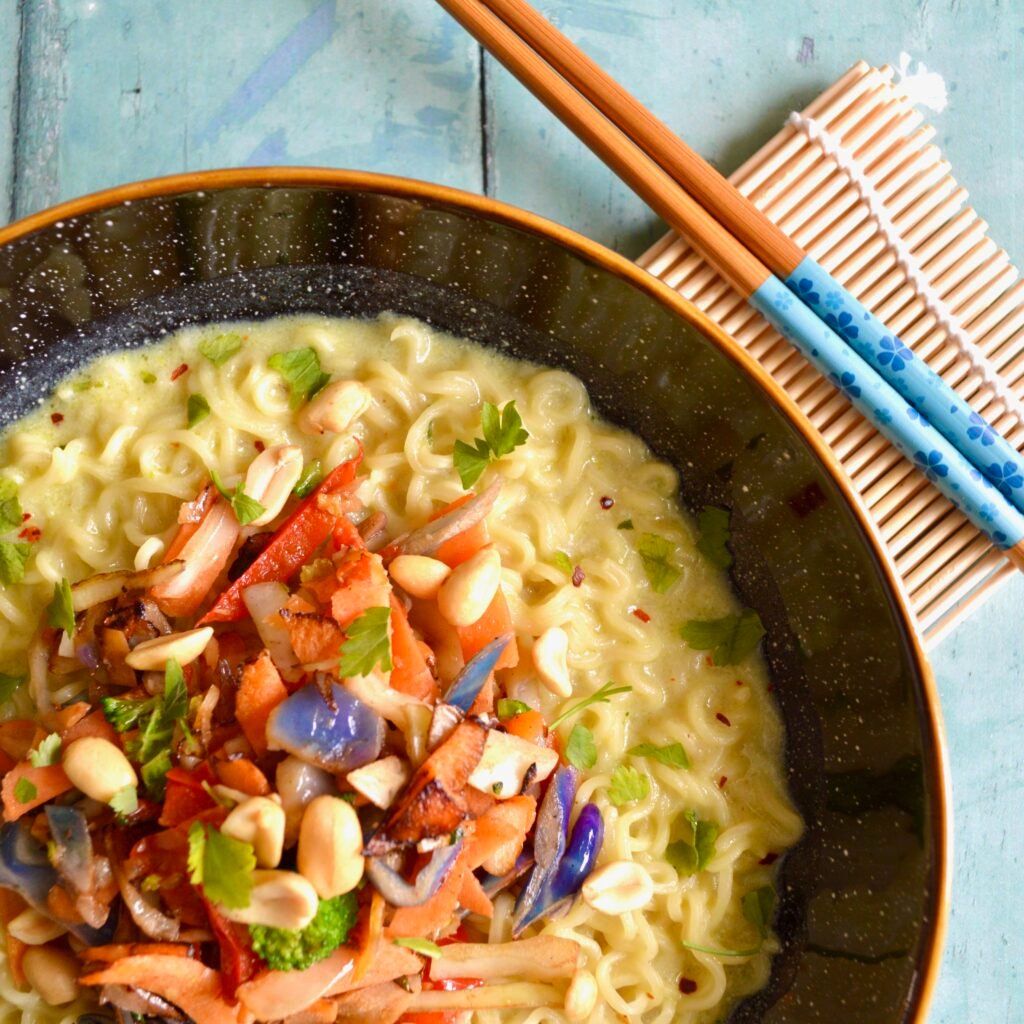 Other Light Bite Ideas
If you like the idea of this Veggie Green Thai Noodle Bowl then try out some of my other light bite recipes: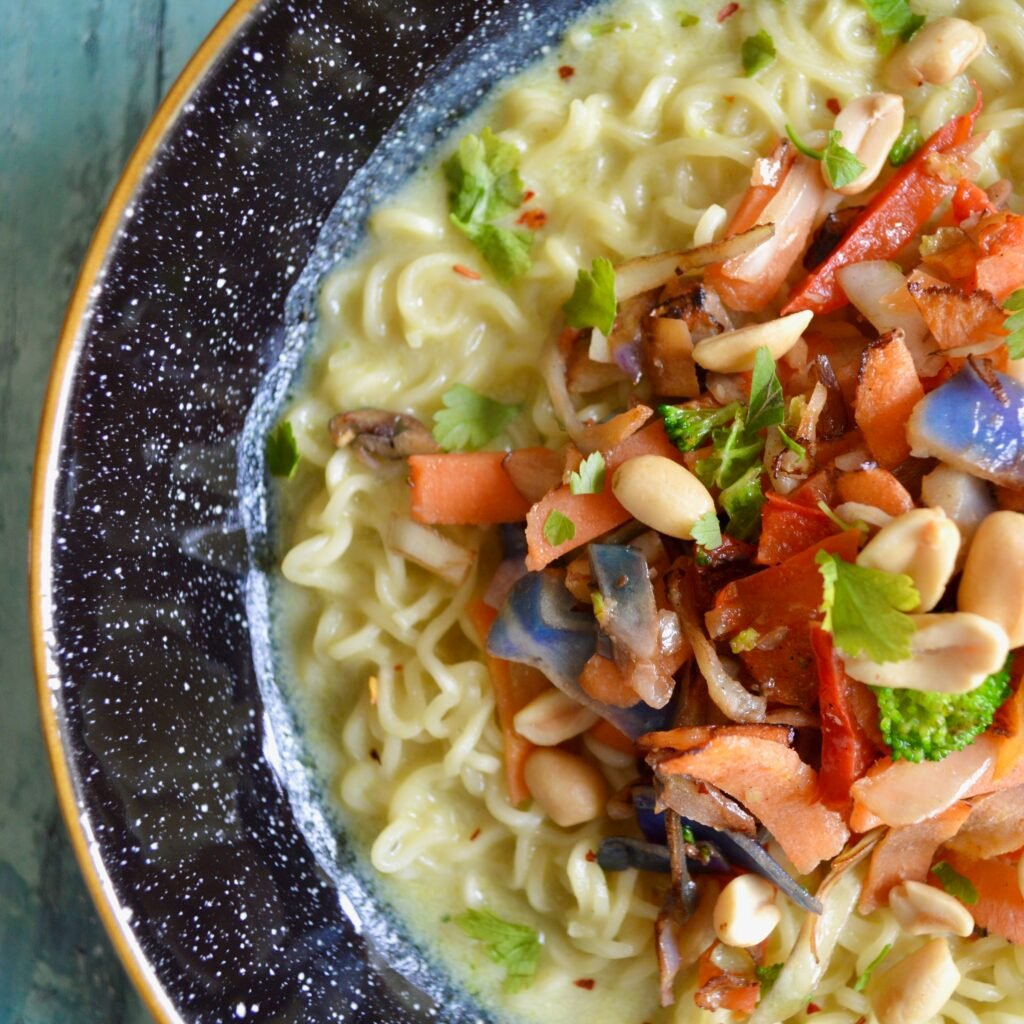 Free From Alternatives
This noodle bowl is naturally gluten and dairy free. Making it a great option if you have family members who require a special diet. If you are after more recipes which fully accommodate a free from diet then check out my sister website Free From Favourites: https://www.freefromfavourites.com/.
Enjoy!
Fx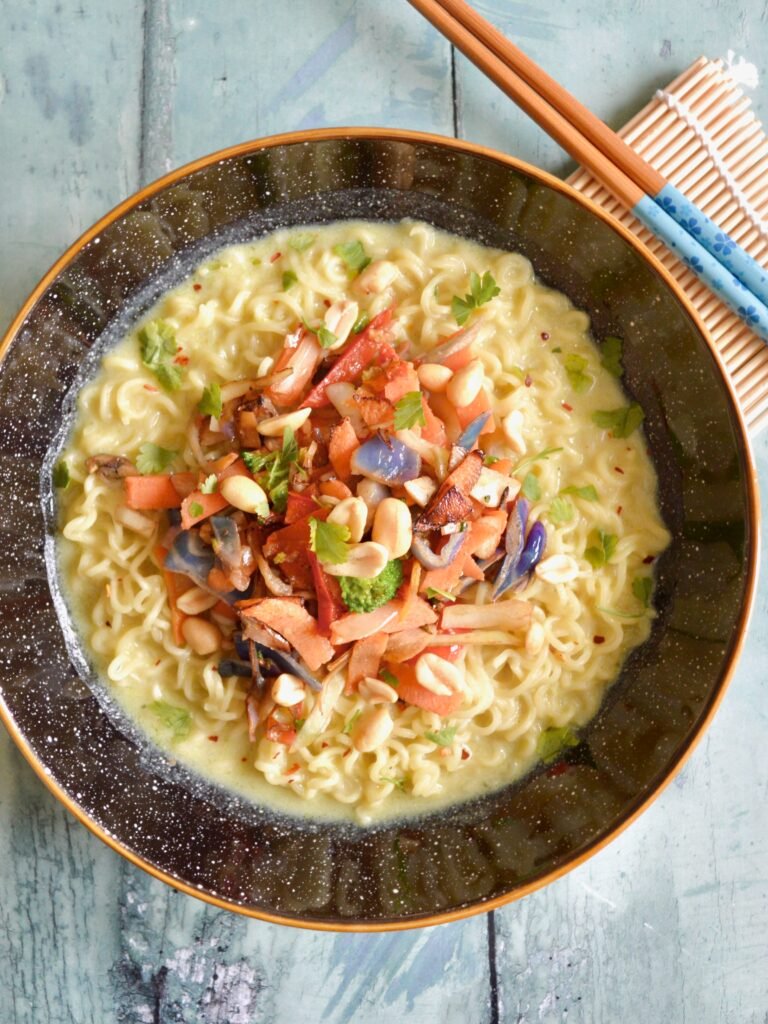 Veggie Green Thai Noodle Bowl
Instructions
Add the olive oil to a shallow pan over a medium to high heat

Stir fry the vegetables for a couple of minutes

Stir in the curry paste and cook for 1 minute

Pour in the vegetable stock, coconut milk and rice noodles 

Simmer for a couple of minutes or until the noodles are tender

Season to taste and serve - I topped mine with some chopped peanuts and fresh herbs
noodles, quick lunch ideas, vegan recipe idea