Hello everyone, given how warm it has been over the last couple of weeks I thought I would share a simple recipe for No Churn Oreo Ice Cream. I made this on Friday night, it only took about 10 minutes to prep. The ice cream was then ready to enjoy in the garden on Saturday afternoon.
More Baking Recipes Please
If this recipe for No Churn Oreo Ice Cream has inspired you to get into the kitchen and do some baking then try out one of my other recipes: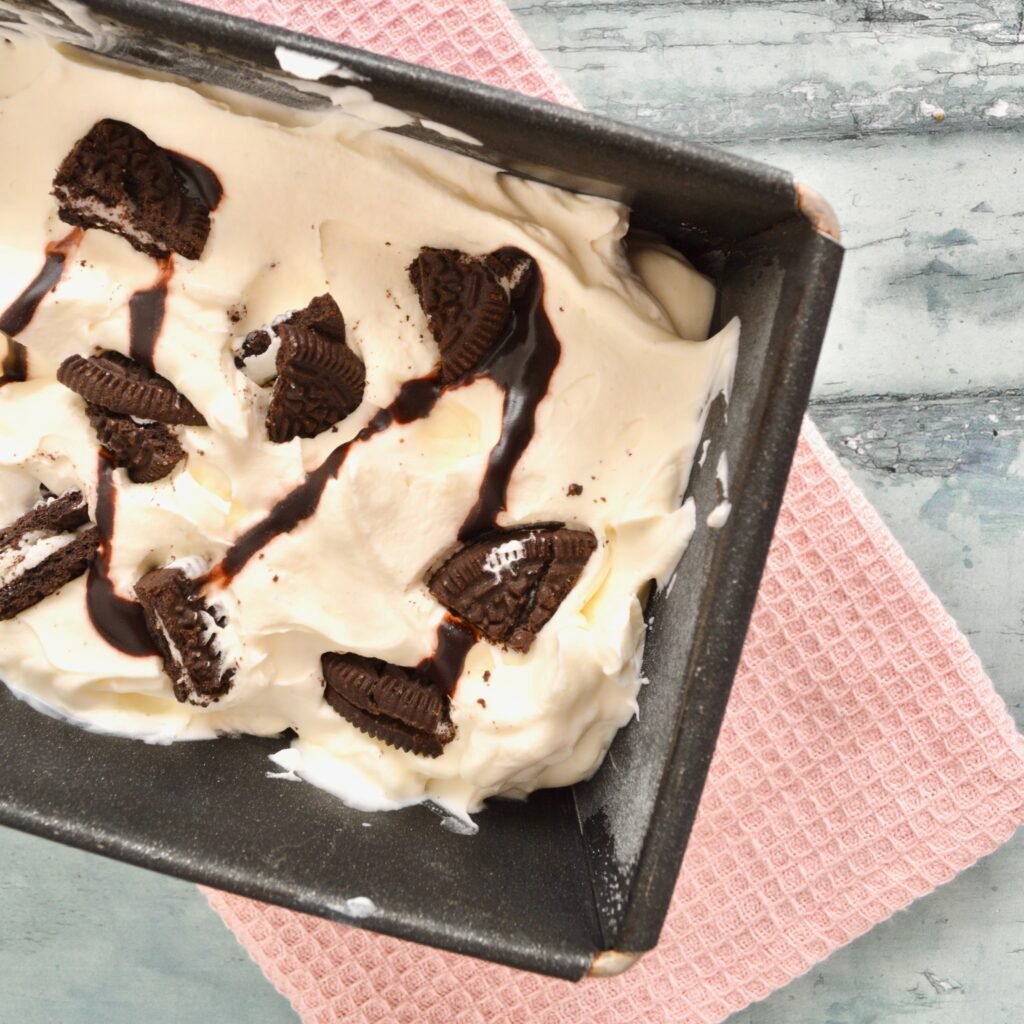 Free From Alternatives
This recipe is obviously not suitable with food allergies to dairy and gluten. Don't worry if you want to make a free from ice cream you can try my recipe for https://freefromfavourites.com/recipe/gluten-dairy-egg-free-coffee-choc-chip-ice-cream/
If you are after more recipes which fully accommodate a free from diet then check out my sister website Free From Favourites: https://www.freefromfavourites.com/.
Enjoy!
Fx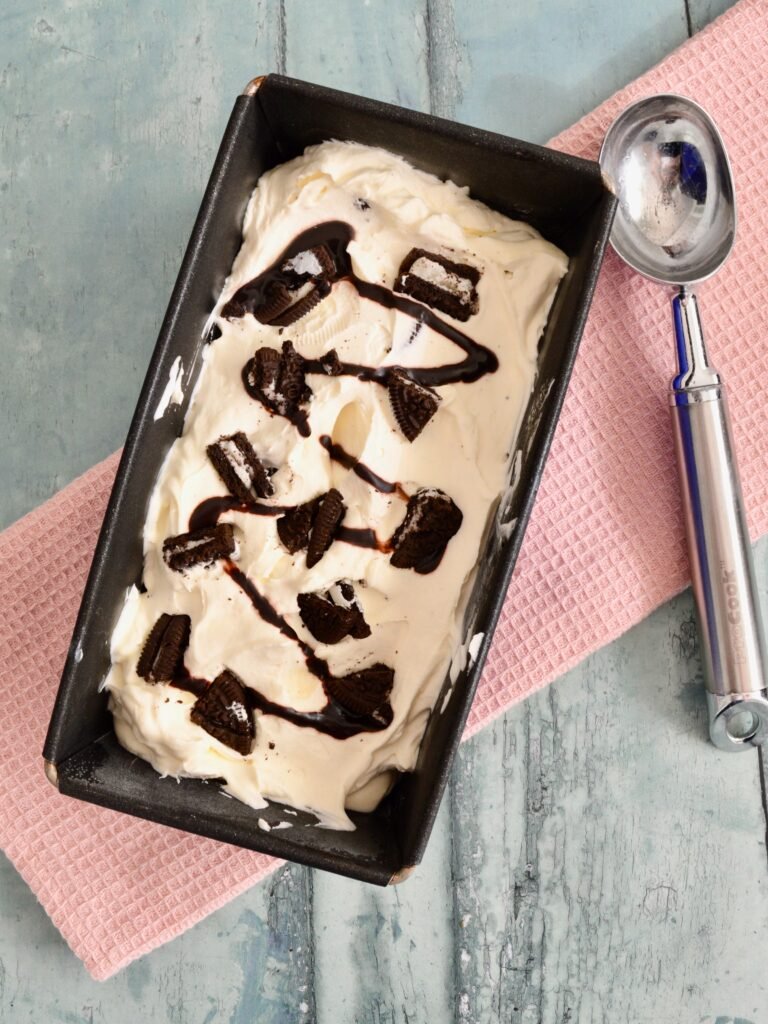 No Churn Oreo Ice Cream
Instructions
Pour the whipping cream into a bowl and whisk until light and fluffy

Whisk in the condensed milk and then stir though the chopped Oreo biscuits

Place into a tub, I used a loaf tin covered with clingfilm

Chill in the freezer for 4 hours, I served mine with a drizzle of chocolate sauce
no churn ice cream, simple recipe