Hello everyone, welcome to my latest recipe for Slow Cooked Thai Pork. I love using the slow cooker on a busy day – there is nothing better than having dinner ready with minimum effort. This recipe only requires a few simple ingredients and then 8 hours in the slow cooker. I served mine with stir fried vegetables and noodles for an easy week night meal.
If you enjoyed this recipe for Slow Cooked Thai Pork then try out my one of my other dinner ideas: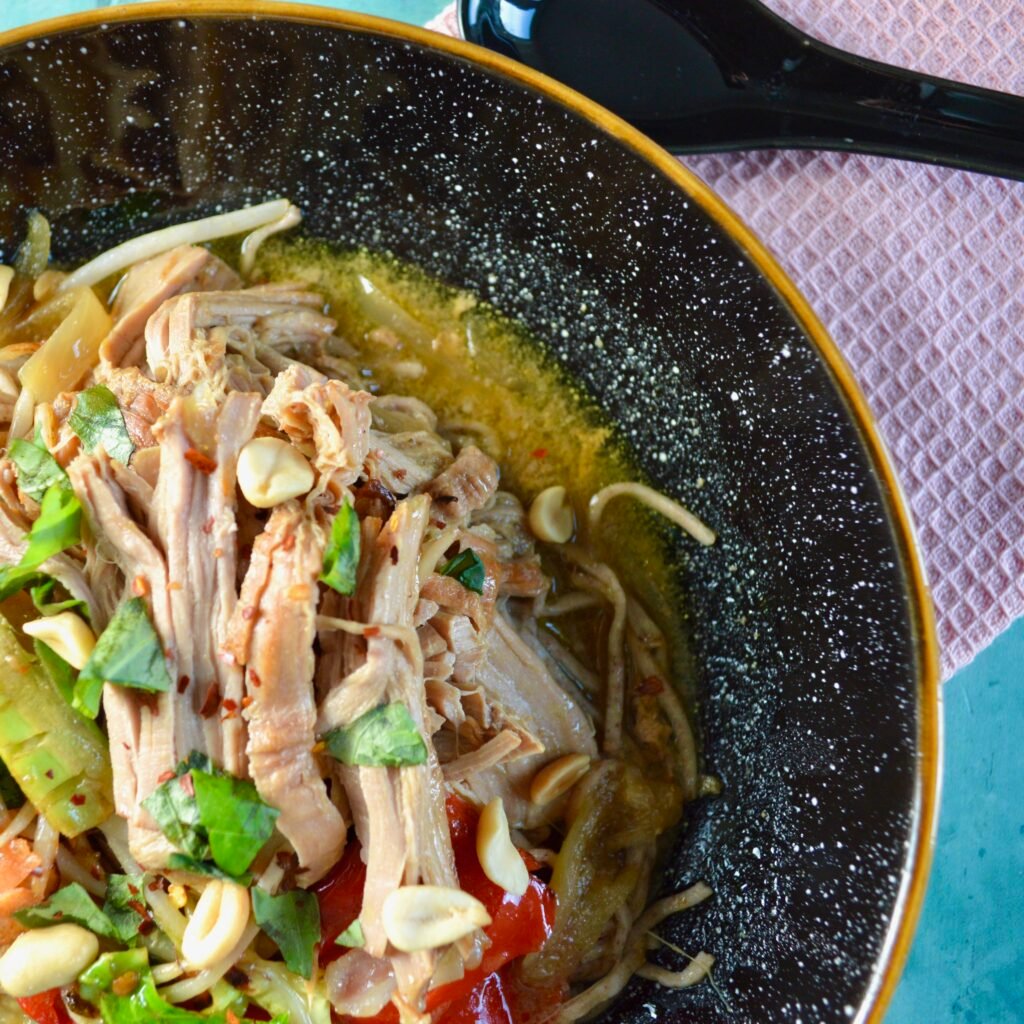 Free From Alternatives
This dinner recipe is made from naturally gluten and dairy free ingredients. Just make sure you serve it with gluten free noodles or rice if you are on a free from diet.
If you are after more delicious recipes which fully accommodate a free from diet then check out my sister website Free From Favourites: https://www.freefromfavourites.com/.
Enjoy!
Fiona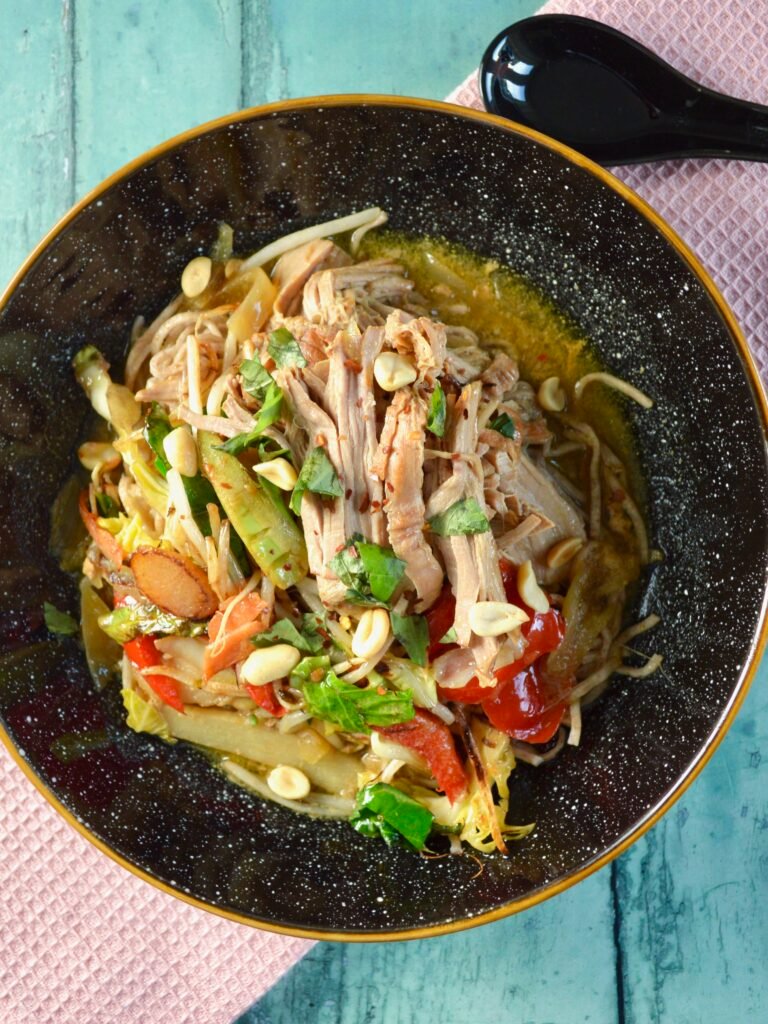 Slow Cooked Thai Pork
Description
Try out my latest dinner recipe for this Slow Cooked Thai Pork served with stir fried vegetables and noodles
Instructions
Place the pork, diced onion, minced garlic, ginger, Thai green curry paste, sweet chilli sauce, crumbled stock cube and coconut milk into a slow cooker

I served mine with stir fried vegetables and noodles
slow cooker