Hello everyone, as it is Easter next weekend I thought I would share my Mini Egg Easter Cookies recipe. I'm looking forward to it as it is also my sister's birthday. If you are after a fun but easy baking project for Easter then try out these cookies. They are ready in no time, you don't need to chill the dough and they bake in 12 minutes.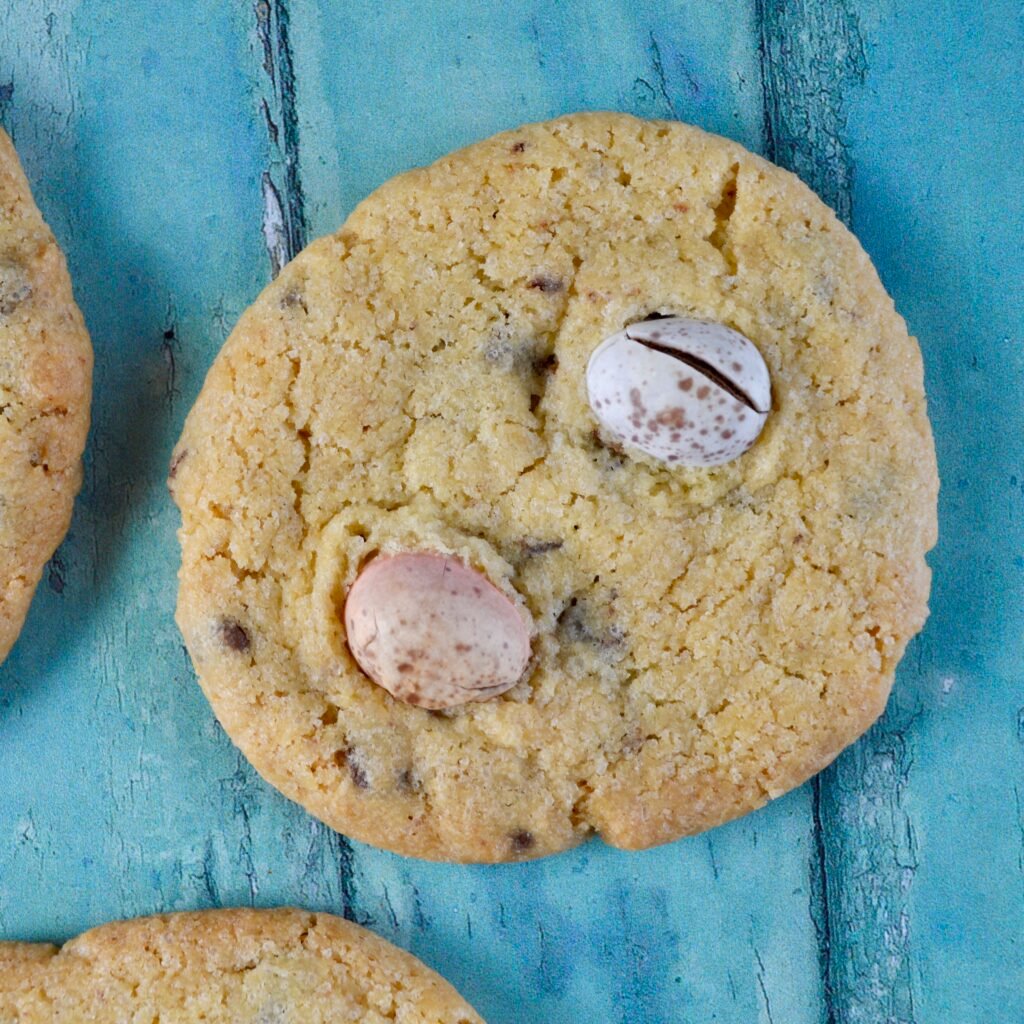 More Baking Ideas
After the success of these Mini Egg Easter Cookies I've been writing a big list of all the baking projects I want to photograph and add into the website. So far I have the I'm come up with the following ideas:
Kit Kat Cookies
Biscoff Brownies
Lemon and Poppyseed Loaf Cake
M&M Peanut Traybake
Strawberry Victoria Sandwich
Scottish Shortbread
Ferroro Roche Cheesecake
Hopefully something on that list catches your eye. I'll work through the list in the next few weeks and get them uploaded. You can check out my other baking recipes by clicking here –> Baking.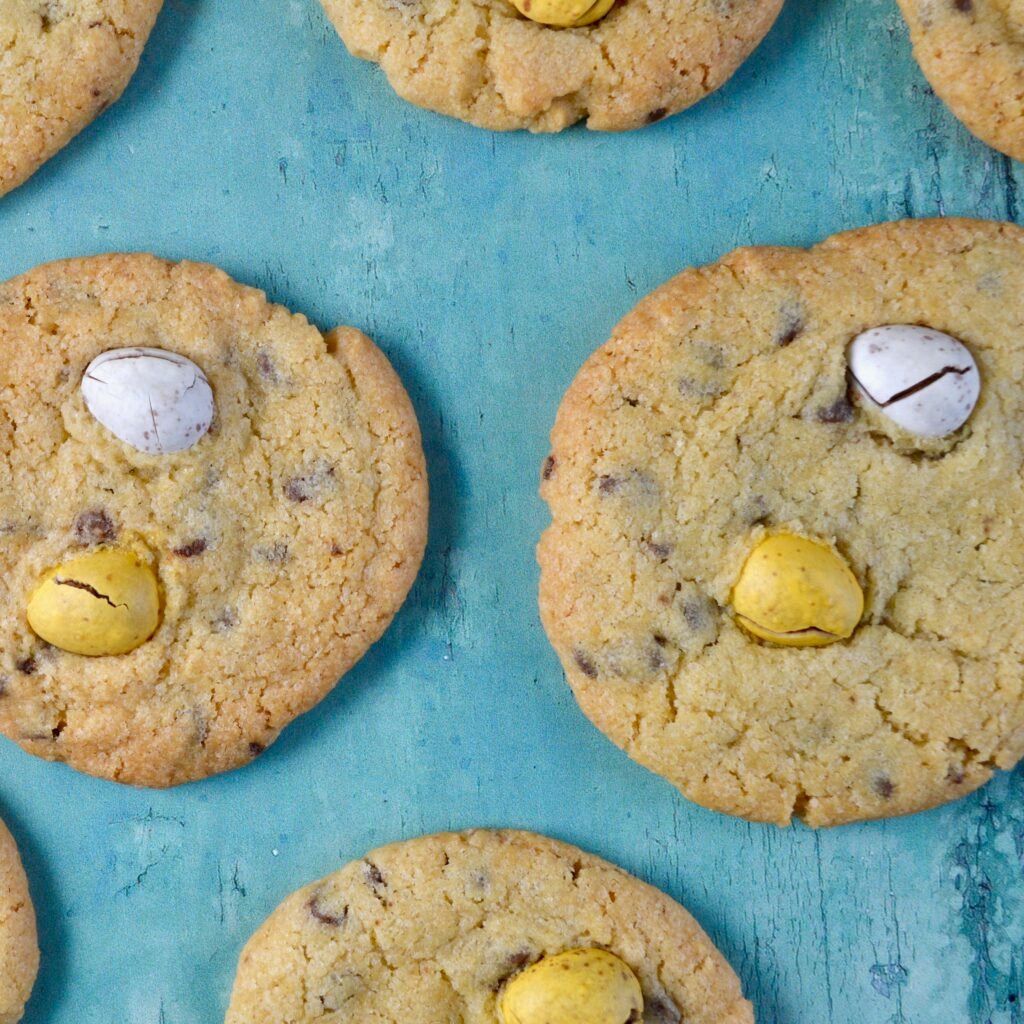 Free From Alternatives
if you have a friend or family member on a special diet they don't have to miss out. If you want to make them cookies or a cake try out one of my simple free from baking recipes by clicking here: https://www.freefromfavourites.com/cakes-cookies/.
Enjoy!
Fiona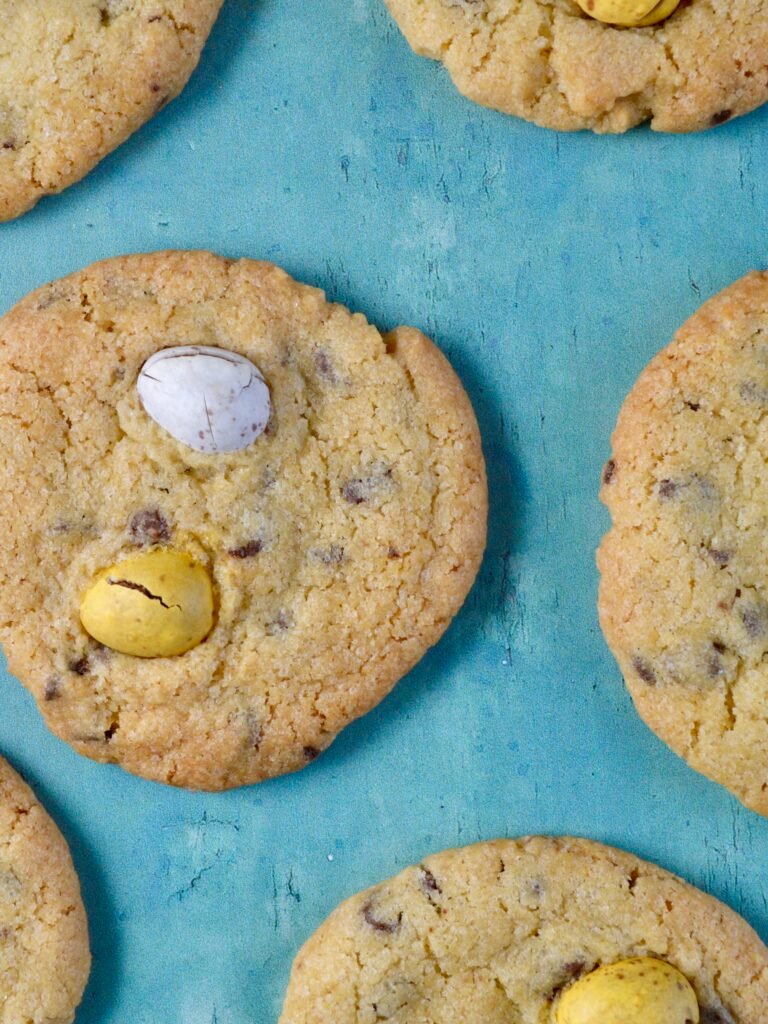 Mini Egg Easter Cookies
Description
It's Easter next weekend so get into the kitchen and try out my fun and simple recipe for Mini Egg Easter Cookies
Instructions
Preheat the oven to 180 oC and line two baking sheets with parchment paper

Cream together the butter, caster sugar and brown sugar until light and fluffy

Stir through the chocolate chips

Divide the mixture into 12 balls of cookie dough

Place 6 cookies on each tray and flatten slightly

Press two mini eggs into the centre of each cookie and bake for 12 minutes

Allow to cool on the baking sheet for 10 minutes and then transfer to a wire cooling tray
cookies, Easter,