Hello everyone, today's recipe is for Tear and Share Cheesy Garlic Bread. Perfect little fluffy doughballs topped with garlic butter and melted cheese. It is the perfect accompaniment to your favourite pasta dish.
I made this bread for dinner for a couple of weekends ago. It was definitely the favourite item on the table. I had a tiny bit leftover that I microwaved for 30 seconds and enjoyed for lunch the next day with some soup.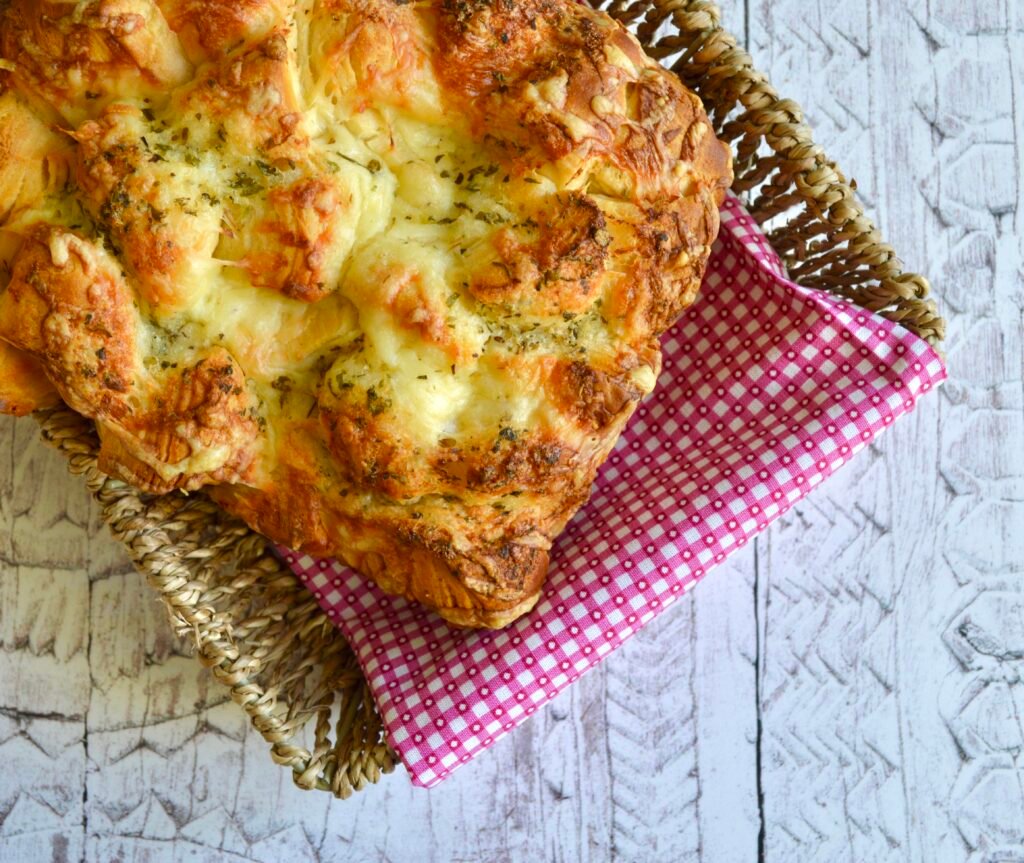 Try more Baking Ideas
I'll be adding in a few more recipes to the baking section of my website. Over the coming weeks I'll type up my recipes for Cinnamon Swirl Pastries, Buttermilk Scones and Triple Chocolate Cookies. A few ideas to try out if you enjoyed this recipe for Tear and Share Cheesy Garlic Bread.
You can check out the recipes I already have in the baking section by clicking on the following link: Baking.
Free From Alternatives
You can try making a gluten free version. Substitute with a gluten free bread flour and use an electric mixer with a dough hook. I've made a dairy free version by substituting the butter and cheese for vegan alternatives.
Looking for more specialist free from recipes? Then over to my sister site, Free From Favourites, which has over 1,000 recipes. You can visit the website by clicking here: https://www.freefromfavourites.com/.
Enjoy!
Fiona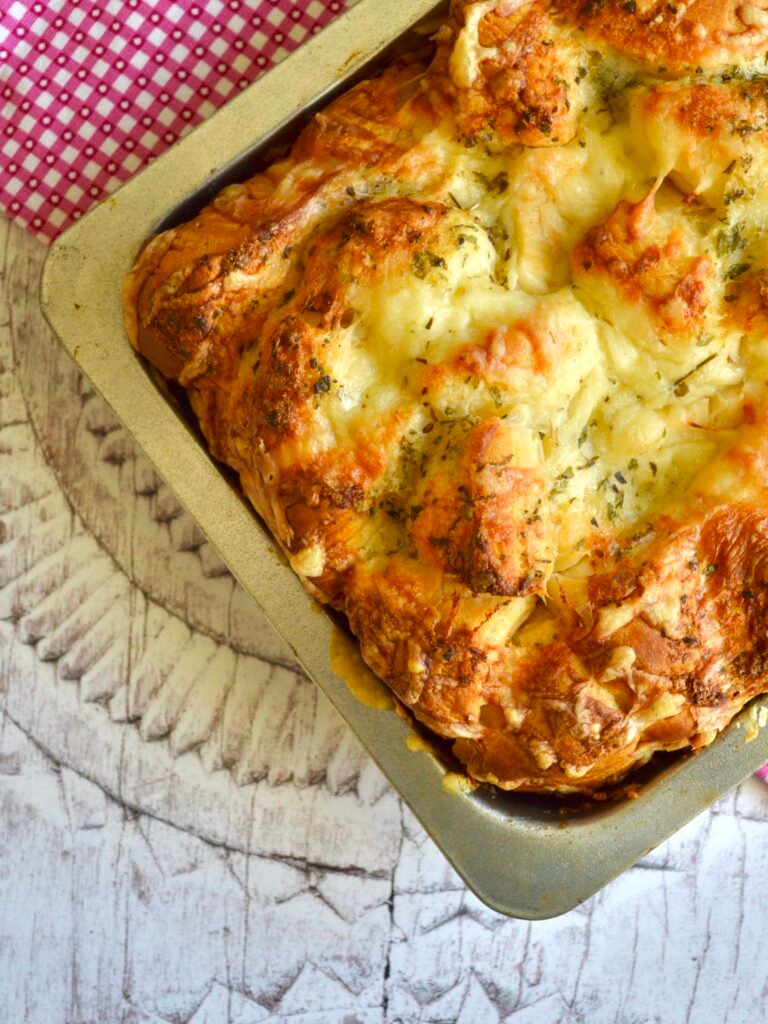 Tear and Share Cheesy Garlic Bread
Description
The perfect accompaniment to any pasta dish! Try this super tasty recipe for Tear and Share Cheesy Garlic Bread.
Instructions
Place all the ingredients for the dough in a large bowl and mix until it forms a smooth dough

Knead the dough by hand for about 8 minutes or with a dough hook on an electric mixer for 5 minutes

Cover the dough and leave to rise in a warm place for about 40 minutes

Knead the dough for one minute

Scoop tablespoons of the dough and roll into balls

Pack into a greased 6" by 6" traybake tin

Cover and leave to rise for another 40 minutes

Melt the butter and stir in the minced garlic and chopped parsley

Spread on top of the dough and sprinkle on the cheese

Bake in a preheated oven at 180 oC for 25- 30 minutes
bread