Morning everyone, if you are after a new breakfast recipe then try out my Mango and Peach Smoothie Bowl.
It takes less than 10 minutes to get on the breakfast table. Packed with fresh orange juice, banana, mango and peach. For the ultimate breakfast I've topped with my favourite granola and some fresh blueberries.
As I make smoothie bowls a fair amount for breakfast I try to keep a few bananas in the freezer. If you peel them first and then pop into a freezer bag they can be easily used in a smoothie.
If mango and peaches aren't in season then you can either substitute them with another fruit. Alternatively you can also use tinned mango and peaches- just make sure they are in natural juice not syrup.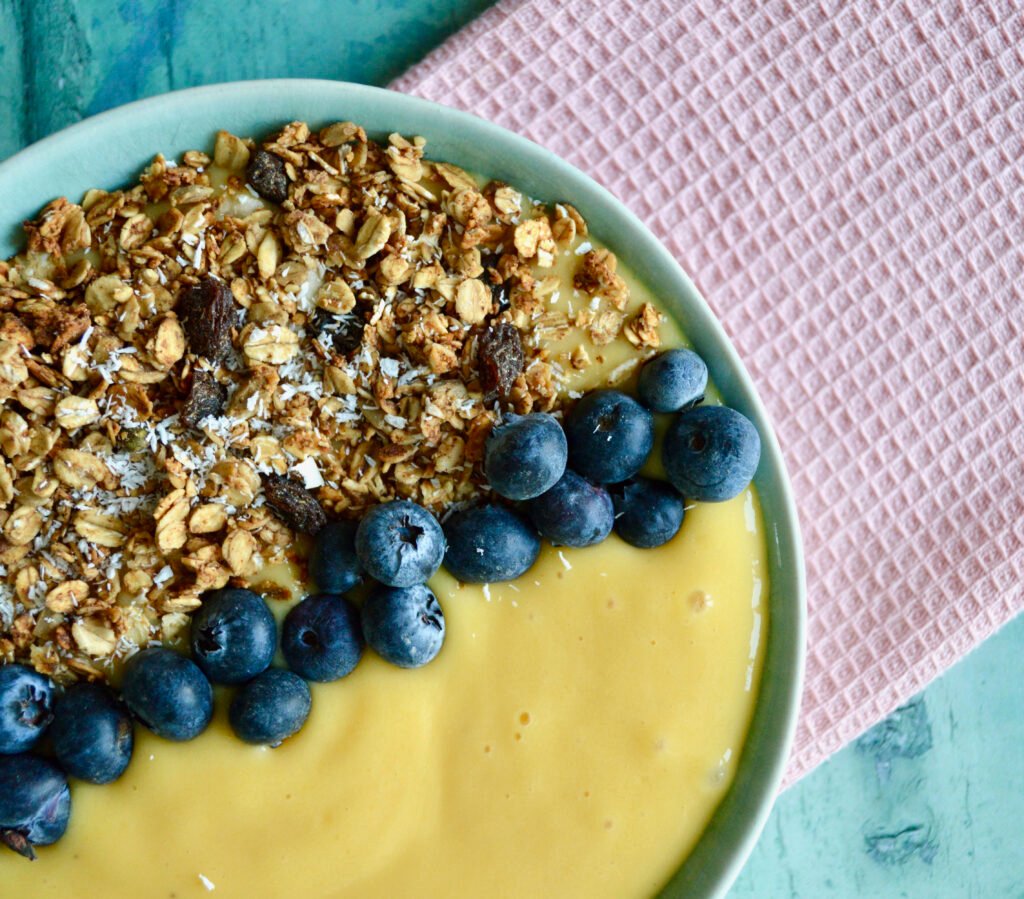 Try My Other Breakfast Recipes
Enjoying Mango and Peach Smoothie bowl recipe?
If you are inspired by this recipe to try out another smoothie bowl then check out my recipe for my Orange and Cranberry Smoothie Bowl: Orange and Cranberry Smoothie Bowl.
Smoothie bowls not your thing? Then have a look through my breakfast recipes section which I will continue to add to over the coming months: Breakfast.
And finally, if you have specialist dietary requirement then check out hundreds of gluten and diary free breakfast ideas over on my sister site: https://www.freefromfavourites.com/breakfast/.
Enjoy!
Fiona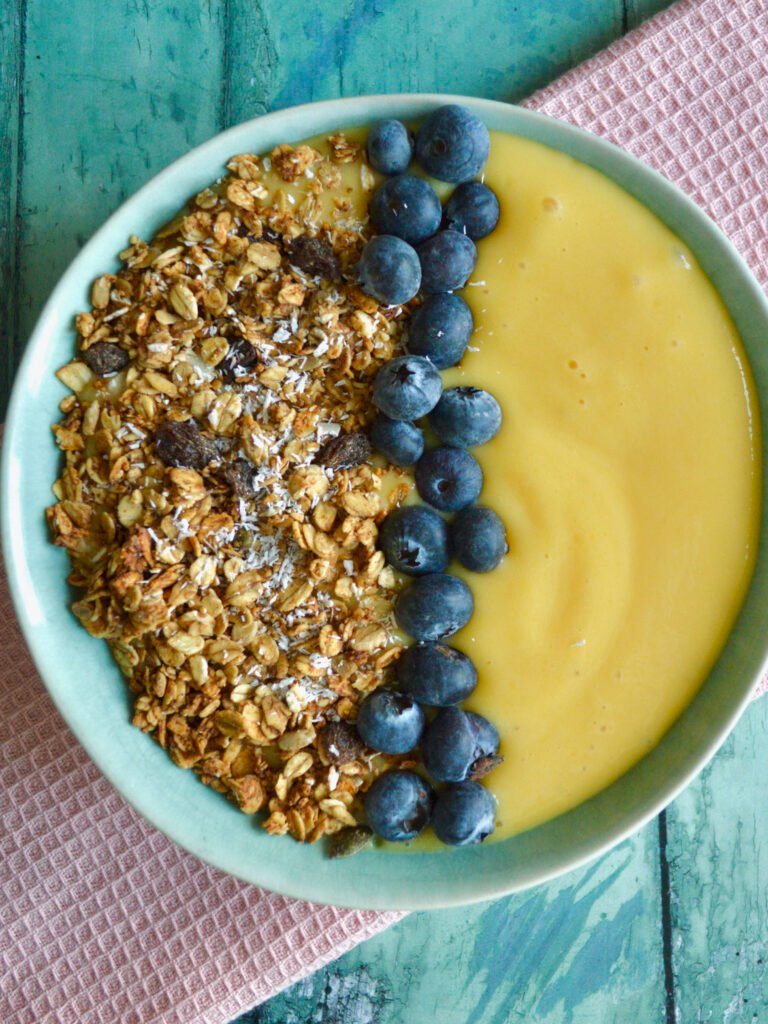 Mango and Peach Smoothie Bowl
Description
Try my Mango and Peach Smoothie Bowl made with fresh orange juice, mango, peach and banana - topped off with your favourite granola
Instructions
Place the mango, peach, banana and orange juice in a blender

Blitz until smooth and pour into a bowl

Top with your favourite granola and fresh blueberries