Hello everyone, my latest recipe is for this delicious Two Ingredient Fudge. I absolutely love cooking and baking but like everyone I can sometimes be really short on time. This recipe is absolutely perfect when you need to make something special, quickly!
I made this fudge from just two simple ingredients – a bar of dark chocolate and a can of condensed milk. The cooking process is easy as well. There is no need for a sugar thermometer or any other fancy equipment.
Other Bits and Pieces
I've put a section in my website called Other Bits & Pieces. There is a handful of recipes that don't naturally fit into the traditional courses like breakfast, dinner etc. So far it contains a variety of recipes from cinnamon sugar popcorn, tomato chilli chutney, guacamole and homemade tomato ketchup.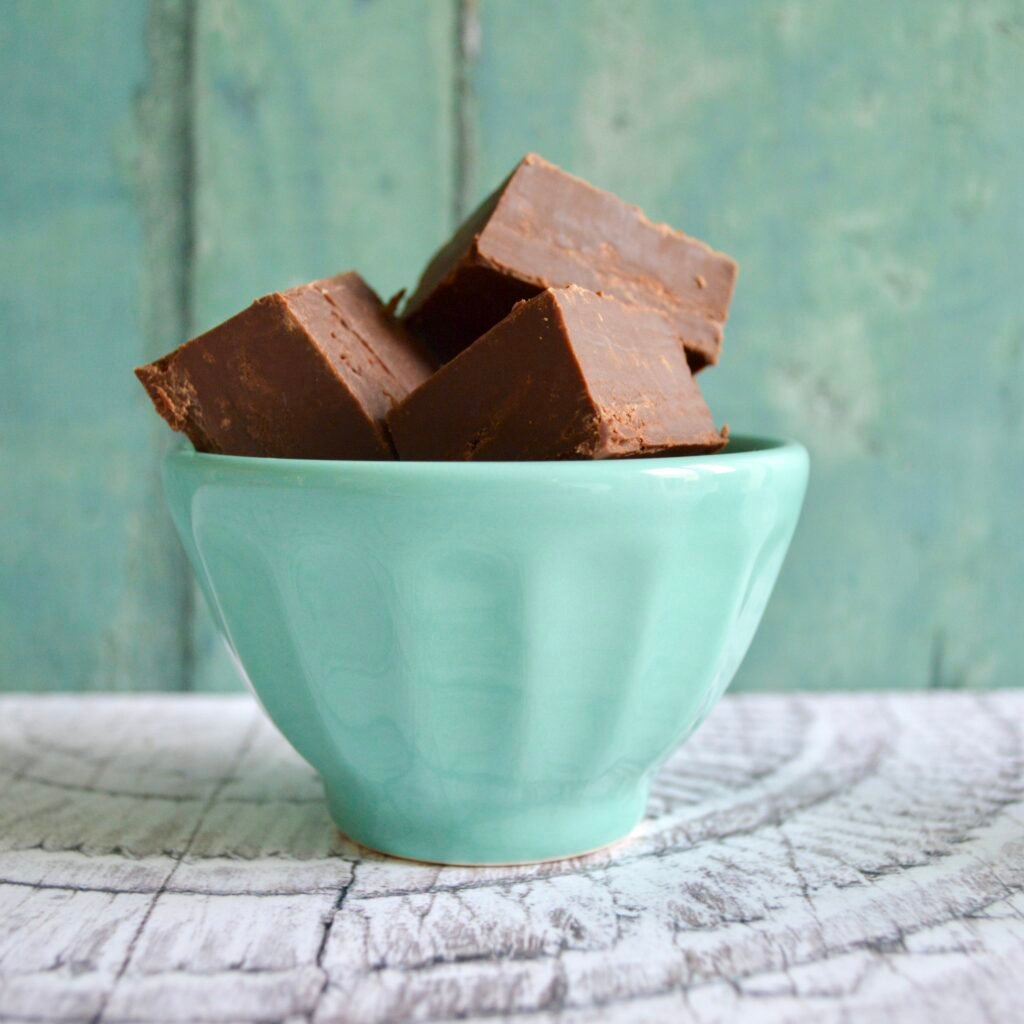 Free From Alternatives
This Two Ingredient Fudge recipe is naturally gluten free. Making it a great option if you have family members who require a special diet. I've also made a dairy free version of this with coconut condensed milk.
If you are after more recipes which fully accommodate a free from diet then check out my sister website Free From Favourites: https://www.freefromfavourites.com/.
Enjoy!
Fiona
Two Ingredient Fudge
Description
Try out this really quick Two Ingredient Fudge recipe - you only need sweetened condensed milk and some dark chocolate.
Instructions
Line a 6" by 6" traybake tin with tinfoil

Place the condensed milk and chopped dark chocolate in a saucepan

Cook over a low heat until melted and well combined

Pour into the traybake tin

Leave to set for a couple of hours

Remove from the tin and cut into 30 small squares
fudge