Hello everyone, my new recipe and post is for this healthy Pineapple & Ginger smoothie Bowl. I'm a big fan of smoothie bowls and enjoy them all year round. They are a great way to kick off your daily goal of your five a day fruit and vegetables.
The sweetness of the pineapple perfectly compliments the fieriness of the fresh ginger. I've added in a big handful of spinach to boost the nutritional value – don't worry you can't taste it at all.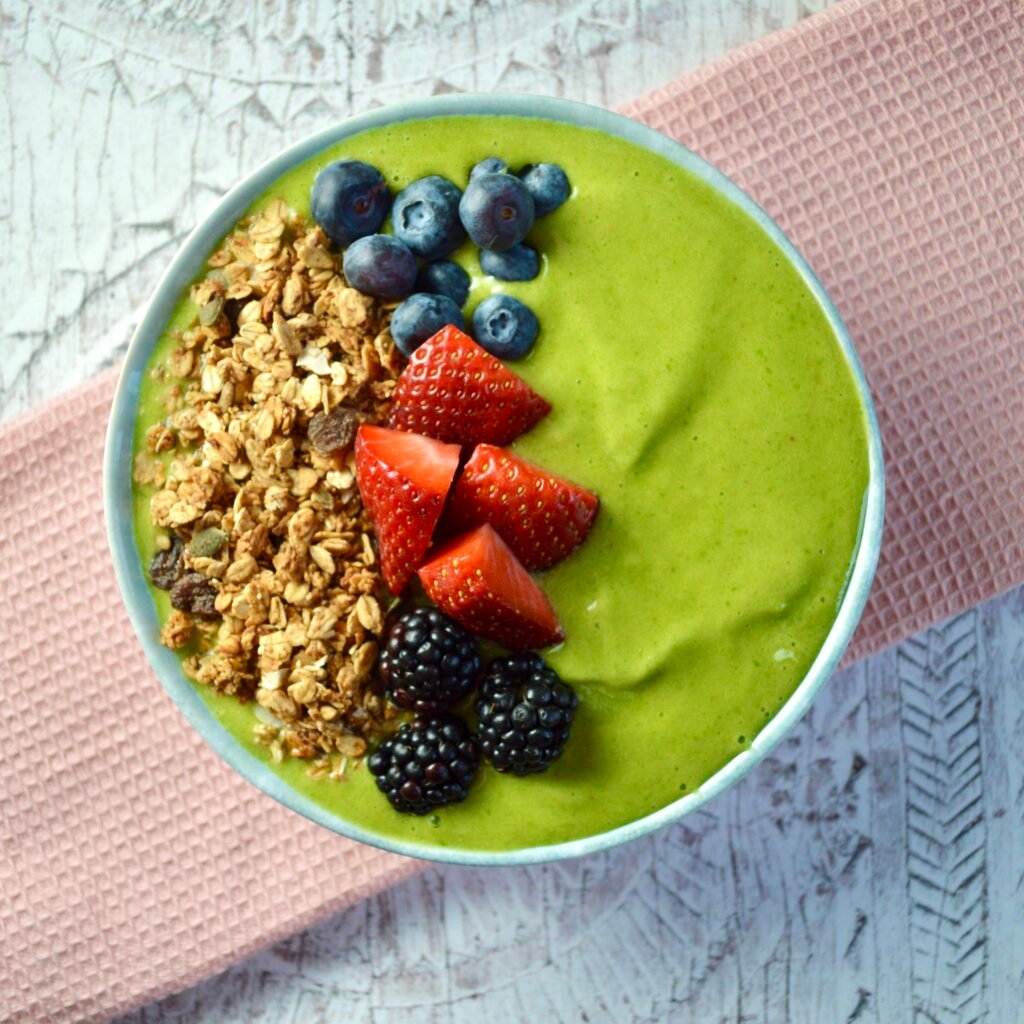 Breakfast Ideas
You might like to try the following breakfast ideas:
Free From Alternatives
This Pineapple & Ginger Smoothie Bowl recipe is naturally gluten and dairy free. Making it a great option if you have family members who require a special diet. Just make sure you use a gluten free granola if you are adding in some toppings. If you are after more recipes which fully accommodate a free from diet then check out my sister website Free From Favourites: https://www.freefromfavourites.com/.
Enjoy!
Fiona
Pineapple & Ginger Smoothie Bowl
Description
Looking for inspiration for breakfast or brunch? Try out this healthy Pineapple & Ginger Smoothie Bowl to kickstart your day.
Instructions
Place all the ingredients into a blender and blitz until smooth

Pour into a bowl and enjoy as is or top with some granola and berries
smoothie bowl,