Hello everyone, welcome to my latest recipe for this delicious Chicken Satay Curry. This recipe is perfect for a quick week night meal as you can have it prepared and on the table in under 30 minutes. It also freezes well if you want to prep it in advance.
I've been a bit quieter on this website as I've been working on a complete overhaul of my gluten and dairy free cooking website. It took a bit longer than expected but I'm through the bulk of it now. This means I can go back to focusing on recipes for both sites rather than website design!
I have plenty of fun recipes planned in the next few weeks including M&M cookies, an oven baked risotto and a veggie noodle bowl.
As I build out this website please let me know if there are any recipes you would like me to add.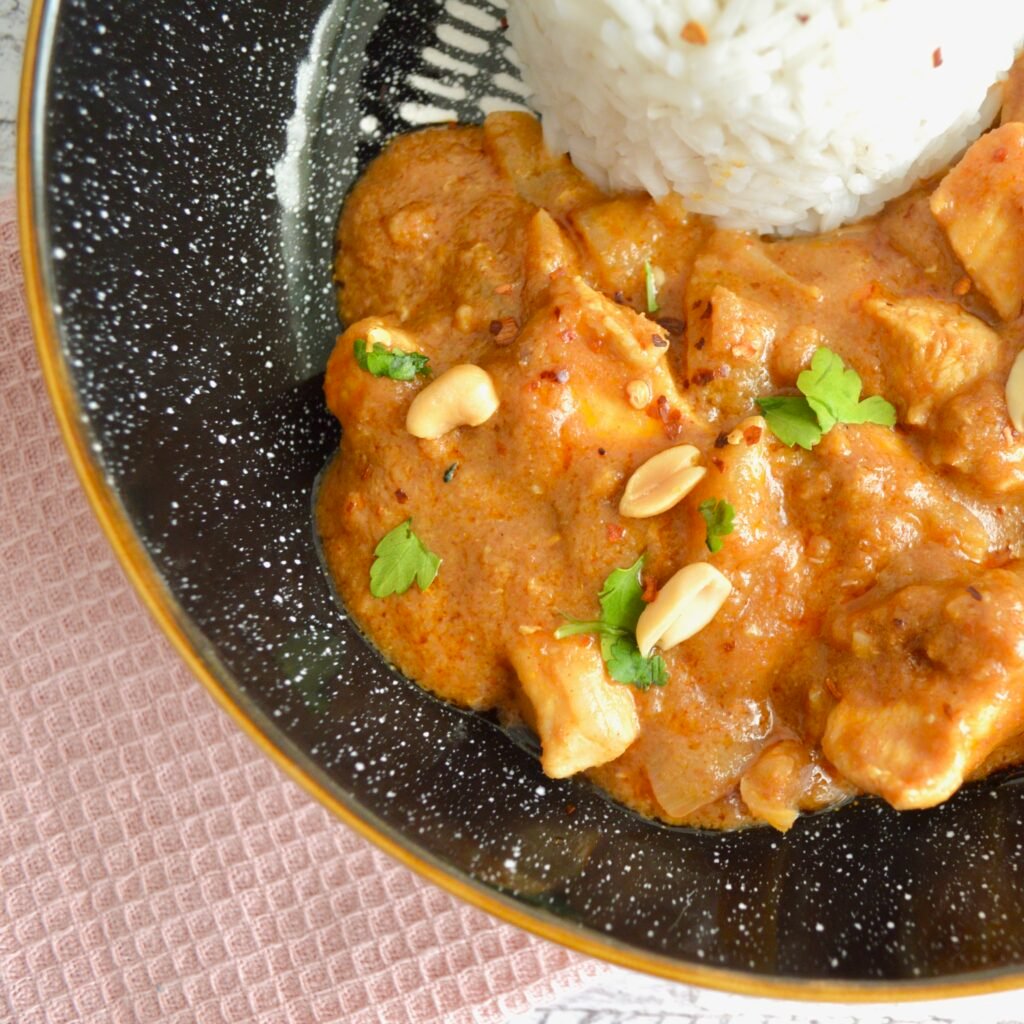 Other Dinner Recipes
If you like the sound of my Chicken Satay Curry recipe then try out these other ideas for dinner:
This recipe is naturally gluten and dairy free. Making it a great option if you have family members who require a special diet. If you are after more recipes which fully accommodate a free from diet then check out my sister website Free From Favourites: https://www.freefromfavourites.com/.
Enjoy!
Fx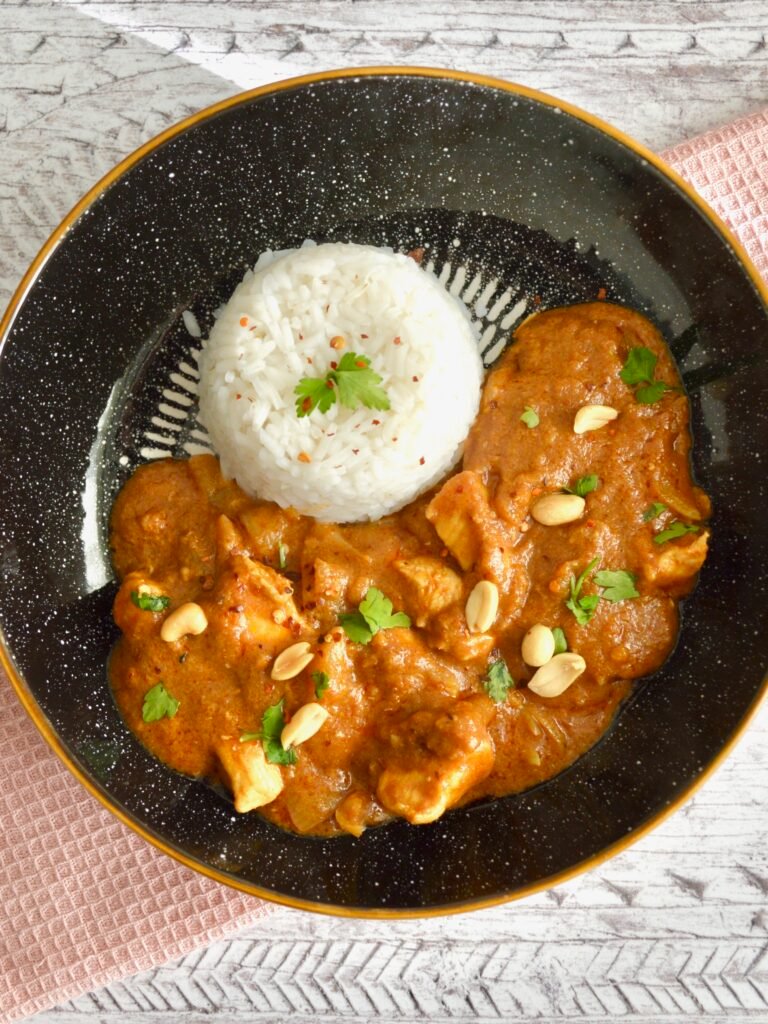 Chicken Satay Curry
Instructions
Heat the olive oil in a large shallow pan over a medium to high heat

Add the chicken and stir fry for 5 minutes

Add in the onion and pepper

Stir fry for another 3 minutes

Stir in the peanut butter and curry paste and cook for 1 minute

Pour in the coconut milk and lime juice and season with salt and pepper

Simmer for 10 minutes and serve with boiled rice
peanut, chicken,