Hello everyone, welcome to my latest recipe for Green Pear Cinnamon Smoothie. This smoothie recipe only requires a few ingredients: apple juice, pear, spinach and cinnamon. From some simple basics you can make a healthy smoothie to kick start the day.
I'm a big fan of smoothies and smoothies bowls for breakfast. Tomorrow I'm planning on making a strawberry and kiwi smoothie bowl for breakfast. If it works out well I'll share it on here in the next couple of weeks.
More Drinks Ideas
If you enjoyed this Green Pear Cinnamon Smoothie recipe then you might want to check out some of my other drinks recipes, like:
You can find all my drinks recipes here: Drinks.
Free From Alternatives
This recipe is naturally gluten and dairy free. this makes it a great option if you or members of your family require a free from diet.
If you are after recipes for people on a gluten and dairy free diet then check on my sister site which has over 1,000 free from friendly recipes: http://freefromfavourites.com/.
Enjoy!
Fiona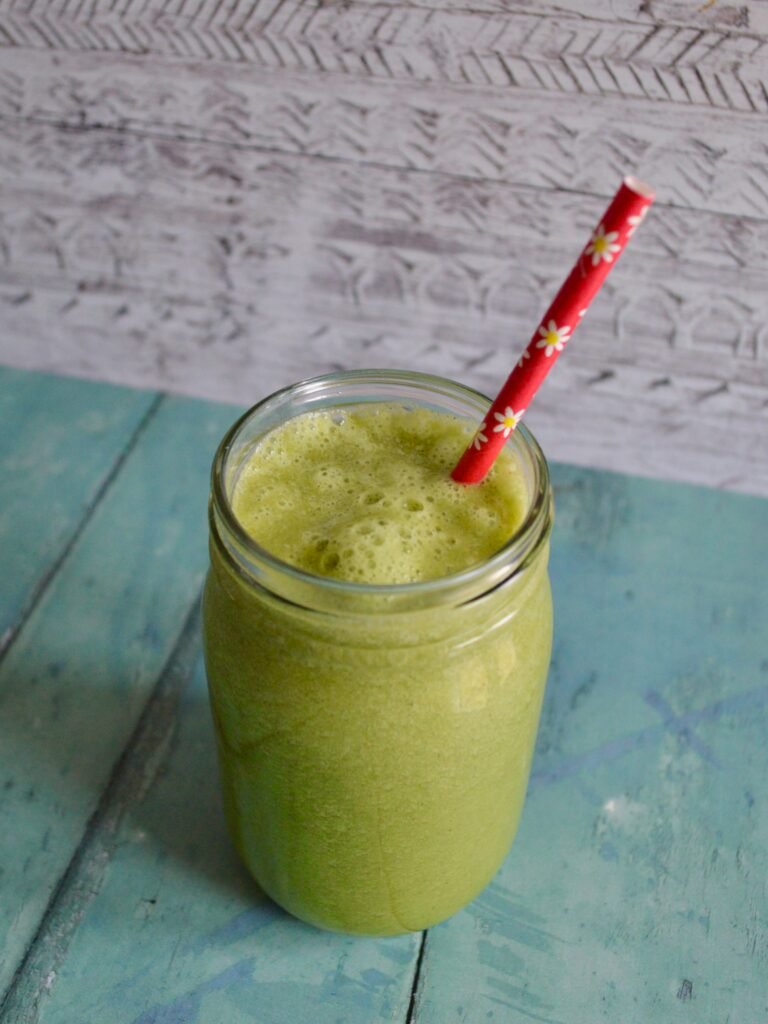 Green Pear Cinnamon Smoothie
Instructions
Place all the ingredients in a blender and blitz until smooth

Enjoy!
smoothie