Hello everyone, welcome to my latest recipe and post for Moroccan Pilaf.
Pilaf is just a fancy name for rice cooked by absorbing stock usually with some vegetables and seasoning.
I've made a Moroccan version seasoned with ras el hanout and packed full of sultanas, pistachio nuts and pomegranate.  This makes a perfect stand alone meal but also a great side dish with roast chicken. Any leftovers also works well cold for lunch. If you have any left that is!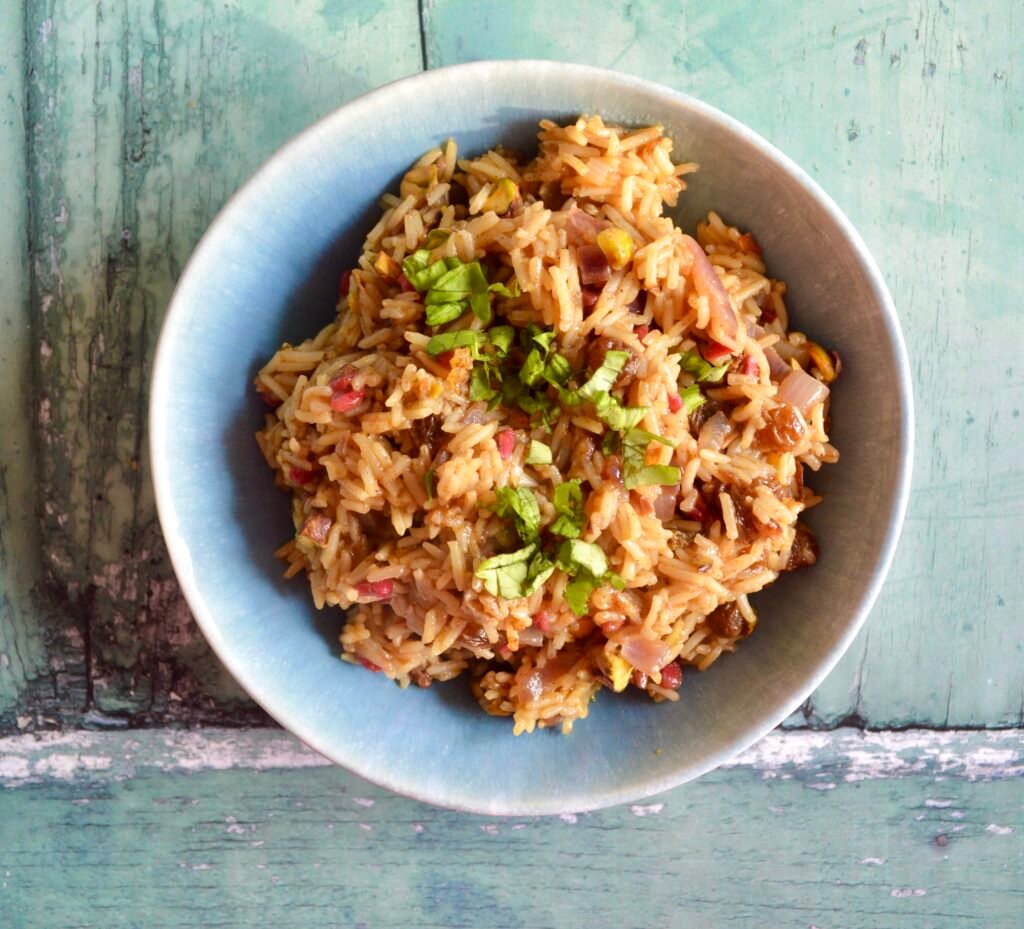 If you are looking fore more dinner inspiration, try the following:
I'll be uploading plenty more recipes to the dinner section so if you liked my Moroccan Pilaf recipe you can check out other ideas here: Dinner.
Free From Alternatives
This recipe is naturally gluten and dairy free. Making it a great option if you have family members who require a special diet. If you are after more recipes which fully accommodate a free from diet then check out my sister website Free From Favourites: https://www.freefromfavourites.com/.
Enjoy!
Fiona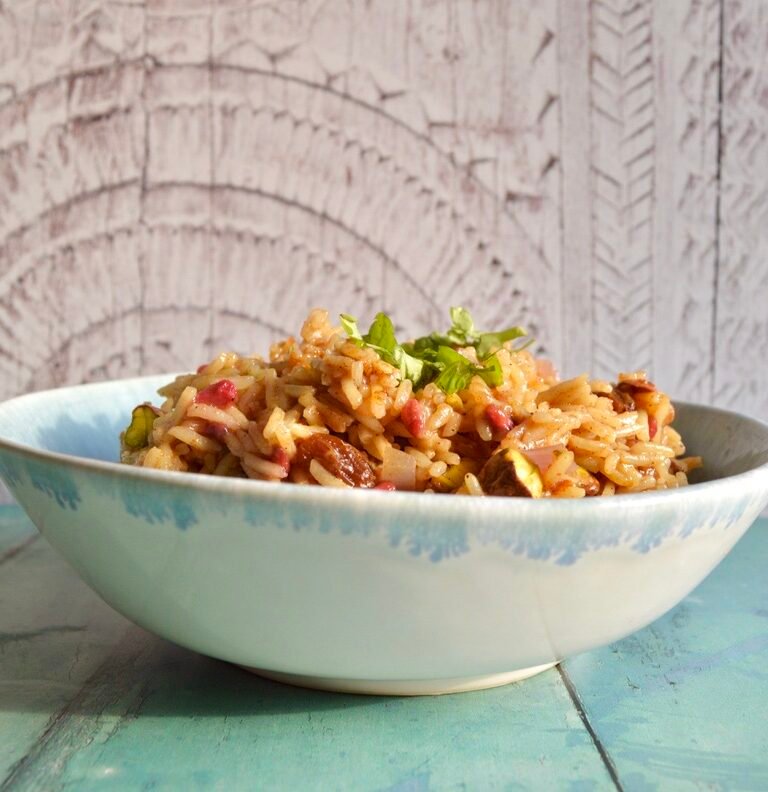 Moroccan Pilaf
Description
Try out this recipe for Moroccan Pilaf packed full of pistachios, sultanas, pomegranate seeds and flavoured with ras el hanout
Instructions
Place the olive oil in a pan over a medium heat

Add the onion and sauté for 5 minutes

Stir in the ra el hanout, rice, stock and sultanas

Bring to the boil then turn down to a simmer

Cover and cook until the liquid is absorbed and the rice is tender, about 20 minutes

Stir in the pistachios, pomegranate seeds and season to taste
rice,