Hello everyone, my latest post and recipe is for Sweet Chilli Sauce. It is such a good basic ingredient to have in your kitchen. It can be used as a dip for your favourite Thai starters. I also use it as a stir fry sauce or add into other recipes.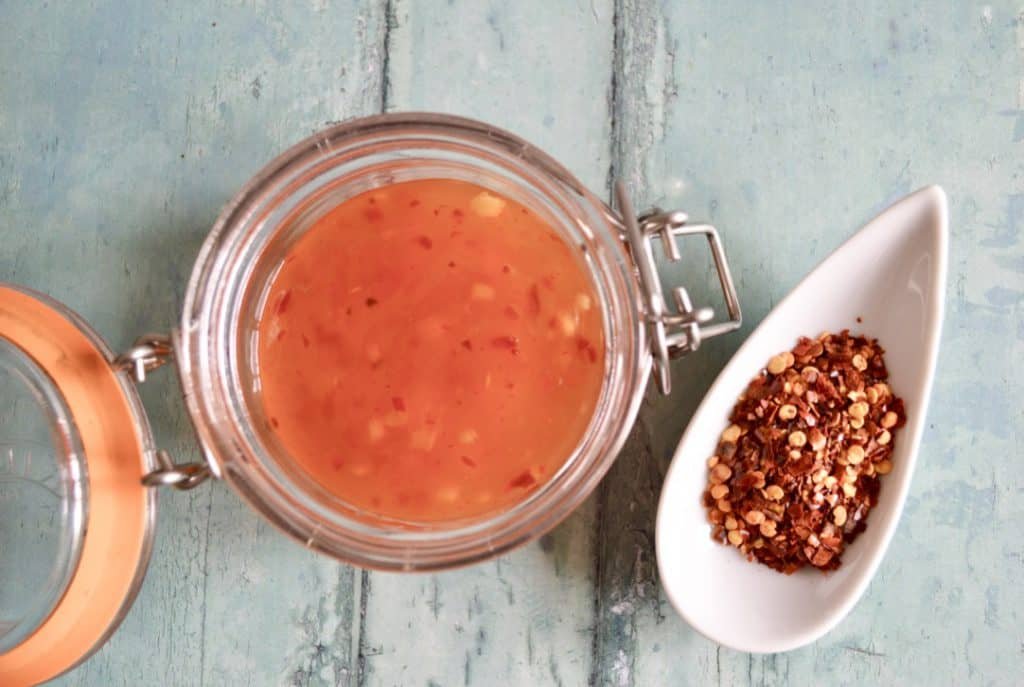 I'll continue to add in some more homemade basic recipes like this one. I have a really easy recipe for homemade tomato ketchup. Thinking about it, I also have a good one for chocolate and hazelnut spread. If there are any recipes you would like to see as I develop the site please let me know in the comments or on social media.
If you liked this sweet chilli sauce recipe you might like to try out the following recipes:
Free From Alternatives
You can easily change this recipe to gluten free by using tamari instead of soy sauce. Making it a great option if you have family members who require a special diet.
If you are after more recipes which fully accommodate a free from diet then check out my sister website Free From Favourites: https://www.freefromfavourites.com/.
Enjoy!
Fiona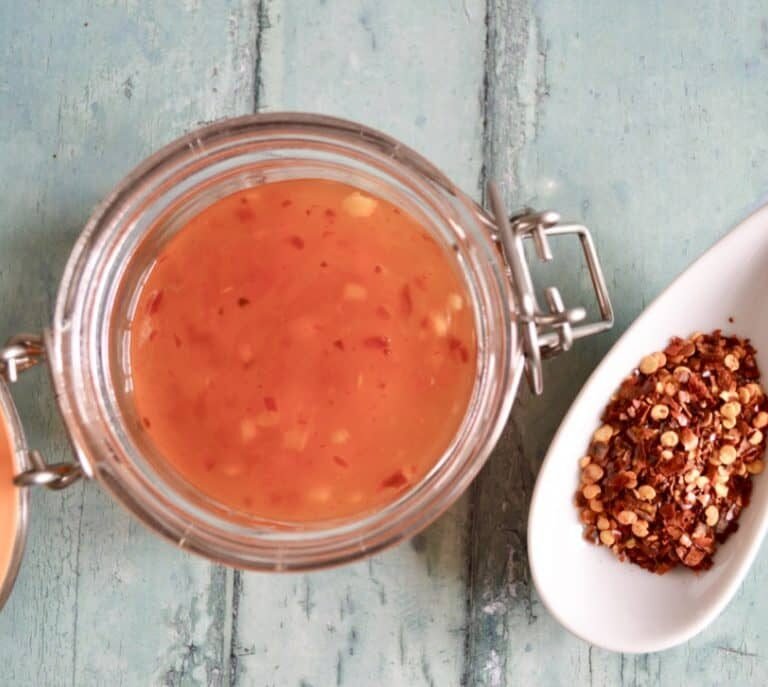 Sweet Chilli Sauce
Description
Sweet Chilli Sauce is perfect to use in your Thai recipes or as a dipping sauce. Forget shop bought and have a go at making it yourself.
Instructions
Place the caster sugar and water into a small saucepan over a medium heat

Over a medium heat, stir until the sugar is dissolved

Bring to the boil for about 5 minutes until thickened

In a small bowl, mix the garlic, ginger, cayenne pepper, chilli flakes, lime juice and soy sauce into a paste

Add the paste into the sugar syrup and boil for another 1-2 minutes

Remove from the heat and allow to cool
sauces,